Block
OPTIONS +
OPPORTUNITIES
Fairmont Schools is Orange County's oldest and largest secular, co-educational preschool-12th grade private school.
Since 1953, Fairmont Schools has been focused on one thing – our students. It's a focus that has served our families well for generations, and we believe it's more important now than ever before, as we prepare our students for success in the 21st century.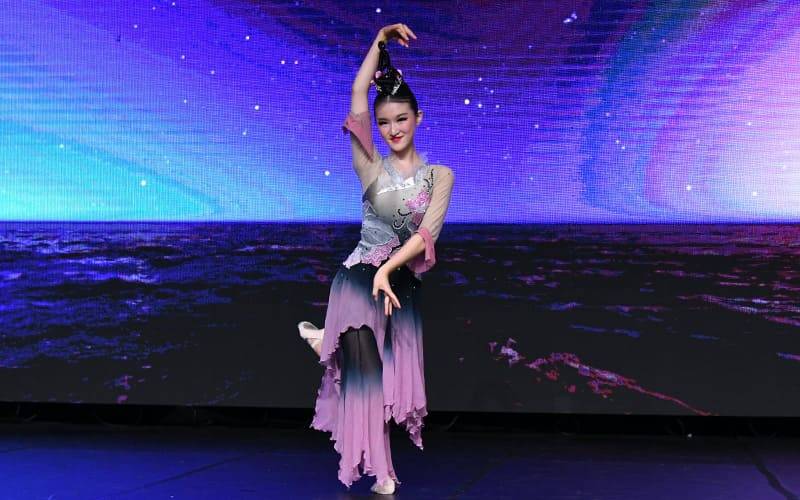 Stellina Ao
Fourteen-year-old Stellina Ao, a college junior, along with her parents, explains how Fairmont Historic Anaheim prepared her for acceptance into CSU Los Angeles' Early Entrance Program.
IBP Overview
International Business Program (IBP)
The International Business Program (IBP) helps to prepare excelling high school students to enter the global economy.
Cross Country Catalina
Prep Academy Catalina Island Cross Country Race
The Prep Academy cross country team competes on Catalina Island.
National Deaf Awareness Month
National Deaf Awareness Month
Fairmont is one of the few Orange County private schools to offer ASL as an option for high school students to fulfill their World Language/Language Other Than English requirement.
2021 International Space Challenge
International Space Exploration Challenge
Students at Fairmont Schools San Juan Capistrano competed in the SpaceCRAFT Exploration Challenge -- an event which allowed them to virtually participate in space exploration.
2021 International Space Challenge
San Juan Capistrano Hockey Team
Fairmont Schools is one of an elite group of schools which offers an ice hockey program. Fairmont Hockey competes in the prestigious Anaheim Ducks High School Hockey League.
Build on strengths. Develop talents. Try something new. With specialized programs and a host of extracurriculars, there's no limit to what your child can do at Fairmont.
PREP ACADEMY
Welcome to a high school experience (9th-12th grade) that is truly unique in providing multiple high-level academic specializations while also providing a wide variety of sports, arts, and extracurricular activities for students to explore. Fairmont Prep offers small school benefits with large school opportunities.
SAN JUAN CAPISTRANO
Fairmont's newest family member, our San Juan Capistrano (SJC) campus, serves students from preschool – 12th grade. Nestled in the rolling hills of South Orange County just minutes from the San Juan Capistrano mission, the SJC campus caters to scholar-athletes, preparing students to excel in athletics, while pursuing high academic standards.
Athletics Abound
ATHLETICS ABOUND
At Fairmont, we inspire the competitor within each athlete, promote discipline and perseverance, emphasize the importance of winning or losing with grace and humility, and foster teamwork while also cultivating individual athletic growth.
Success in STEM
SUCCESS IN STEM
Named "Best STEM School in Orange County" by Newsweek, Fairmont offers unparalleled STEM instruction, along with premier programs, to prepare students for their ever-changing world.
International Baccalaureate
INTERNATIONAL BACCALAUREATE
Built on a cornerstone of creating a better world through education, the IB Programme curriculum promotes the education of the whole person. IB provides a truly transformative global academic experience for students.
Wellness
WELLNESS
Fairmont Schools is dedicated to helping students thrive not just academically but personally. Teachers receive extensive training in social-emotional learning (SEL) and work in conjunction with our on-campus Licensed Marriage & Family Therapist to help attend to the overall well-being of our students.