Santa Ana Private Schools – A Guide to Choosing the Best School for Your Child
Choosing the right school for your child can be daunting, with many options. However, by considering factors such as curriculum, extracurricular activities, and the school's overall philosophy, you can make an informed decision that will give your child the best chance to succeed. In this guide, we'll take a closer look at some of the top private schools in Santa Ana and help you determine which one is the best fit for your child. So, let's find the perfect private school for your little one in Santa Ana!
Explanation of the importance of choosing the right school for your child
Choosing the right school for your child is important because it can significantly impact their academic and personal development. A good school will provide a safe and nurturing environment where children can learn and grow. It will also have qualified and experienced teachers who can provide a high-quality education that meets the needs of all students. Additionally, a school that is a good fit for your child will also support their extracurricular interests and social development. In short, the right school can provide a strong foundation for your child's future success.
Factors to consider when choosing a private school
When selecting a private school, it is important to consider the following factors:
Curriculum and academic programs: What kind of curriculum does the school offer? Are there any specialized programs or areas of focus?
Location and facilities: Is the school located in a convenient area? Are the facilities up-to-date and well-maintained?
Faculty and staff: What is the student-teacher ratio? Are the teachers well-qualified and experienced?
Extracurricular activities and athletics: What kinds of extracurricular activities and sports are offered?
Cost and financial aid: Is the cost of tuition and fees affordable? Does the school offer financial aid or scholarships?
Student body and culture: What are the school's mission and philosophy? How diverse is the student body?
Safety and security: What measures does the school have in place to ensure the safety and security of students?
Graduation and college acceptance rates: What is the school's graduation rate? How many students go on to attend four-year colleges or universities?
Reputation and accreditation: What is the school's standing in the community? Does a recognized organization accredit it?
Personal fit: Does the school seem like a good fit for your child's personality, learning style, and interests?
Top Private Schools in Santa Ana
Overview of the top private schools in Santa Ana
The top private schools in Santa Ana are known for their exceptional academics, extracurricular activities, and a strong sense of community. These schools have a reputation for providing high-quality education and preparing students for college and beyond.
A detailed description of each school
Curriculum:
Each school will have different curriculum offerings, such as traditional, Montessori, or International Baccalaureate programs.
Extracurricular activities:
The schools will offer a variety of extracurricular activities, such as sports teams, music programs, and clubs.
School Philosophy:
Schools will have different philosophies, such as religious, secular, or a specific educational approach.
Location and transportation:
The schools will be located in different areas of Santa Ana, and some may have transportation options available.
Tuition and financial aid:
Schools will have different tuition fees and financial aid options available.
Pros and cons of each school
It's essential to weigh the pros and cons of each school before making a final decision.
Pros may include exceptional academics, diverse extracurricular activities, and a strong sense of community.
Cons may include a higher tuition fee, limited financial aid options, or a longer commute.
Fairmont Schools is one of the best private schools in Santa Ana
Since 1953, Fairmont has been dedicated to providing an outstanding education for our students. We are committed to fostering their academic, social, and emotional growth, which has served generations of families well. Our P-12 co-educational program combines traditional fundamentals with innovative teaching methods to prepare our students for success in the 21st century.
At Fairmont, we pride ourselves on our dedicated educators who participate in ongoing training and evaluation to ensure that every student has access to a top-notch teacher every year. Our award-winning academic program is complemented by a wide range of extracurricular activities, including the arts, athletics, and specialized programs such as robotics and speech and debate. We believe in fostering a growth mindset and providing a safe and supportive environment for both high-achievers and late bloomers to thrive.
Our diverse campus community is celebrated and we foster an atmosphere of teamwork and mutual respect.
Fairmont's history began in 1953 when public school educator Kenneth Holt sought greater autonomy and the freedom to extend the curriculum in the public school system. When his efforts were unsuccessful, he started a summer program at his Anaheim home to help his students advance. The program was so popular with families that Mr. Holt decided to remodel his house and open a new school in September of that same year.
Fourteen A+ After-School Snacks
How to Get (and Keep) Your Kids Organized
Introducing NIBLL – A New Partner for Healthy and Tasty Lunches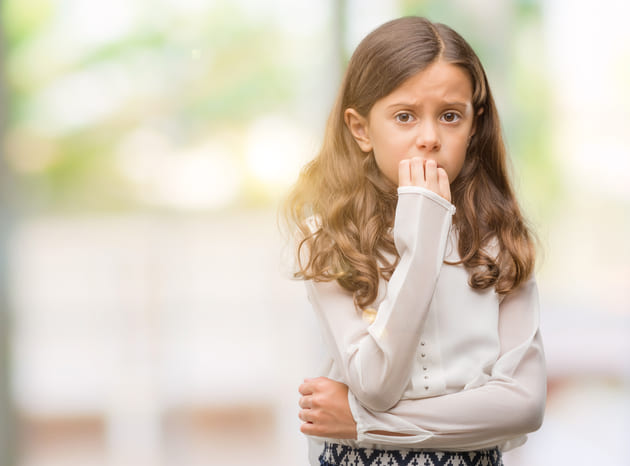 Beating the Back-to-School Jitters
Preparing Future Scholars – Fairmont's Proven Preschool Approach
Fourteen Fabulously Fun Ways to Keep Learning + Engagement Going During Summer
Meet Fairmont's Sensational Summer Staff
The Value of Learning Cursive Writing
Preparing Your Little Learner for Early Childhood Education
Splish-Splash Fun: 10 Indoor Rainy Day Activities for Kids
Top 9 Reasons to Choose Summer Programs at Fairmont
Carolyn Lucia Named One of Orange County's Top 5 Education Leaders
Embrace a World of Possibilities: The Joys of Being a Host Family to an International Student
Question College Counselors Are Getting A Lot These Days: "But Which Is Better?'"
14 Simple (yet Meaningful) Ways to Show Love to Your Child
Fairmont Summer Programs Reveals 2023 Camp Theme … Drumroll, Please!
Make Your New Year's Resolutions SMART!
Fairmont Hockey – Warriors on the Ice
Academic and College Counseling – The Four-Year Plan