Private Schools In Orange County, California
If you are looking for a private school to educate your children, Fairmont Schools is the right place for them. Fairmont Schools is the oldest and largest co-educational private preschool-12th grade school in Orange County, California.
Why you should choose a private school for your children?
There are many reasons why you should choose a private school for your children:
Private schools provide more personalized attention, which makes them better than public schools.
Private schools tend to have smaller class sizes than public schools do. This allows students more opportunities to receive individual attention from teachers and other faculty members.
Private school teachers tend to have higher educational levels than public school teachers, and this makes them better equipped to teach students of all ages and grade levels.
The teachers at privately-operated schools are typically more experienced than their public school counterparts, which means they know how best to handle different situations and how best to help students achieve their highest potential as learners and scholars in general.
Private schools are more likely than public schools to have open communication between parents and administration. This openness is often facilitated by frequent parent-teacher meetings, social events such as parent breakfasts, and other ways in which the school community can interact with each other. These activities help families feel welcome at the school and encourage them to participate in their child's education.
Private schools offer tremendous resources to support student learning in the classroom, on the sports field, in the art studio, and beyond. These resources provide students with countless opportunities to explore their interests and talents while fostering a sense of self-confidence by enabling them to succeed.
Private schools are known for maintaining high standards of discipline and respect, as well as having lower staff-to-student ratios that allow for more effective observation and control of school grounds. These facts help explain why private schools have lower rates of dangerous behavior than public schools.
Source: https://www.usnews.com/education/k12/articles/private-school-vs-public-school
History of Fairmont Schools

Fairmont was founded in 1953 by public school educator Kenneth Holt. He pushed for greater educational autonomy and the freedom to expand the curriculum to propel his students' learning forward, but he was unsuccessful in demanding changes in the public school system. When he was unable to get changes made, he started a summer program in his Anaheim home to help his students advance. The school was wildly popular with its families, who convinced Mr. Holt to remodel his house and open a new school in September that same year.
Choosing Fairmont Schools in Orange County, CA means:
A secular, coeducational P-12 program blends tradition with innovative approaches to learning, considering intellectual as well as social and emotional growth.
Educators who are passionate about their jobs and participate in rigorous training and annual evaluation will give children an A+ education every year.
Fairmont is the best high school for students who are hardworking, passionate about learning, and willing to take risks.
Fairmont provides a challenging academic program, as well as numerous opportunities for children to explore their unique talents through the arts, athletics, and special programs such as robotics and speech and debate.
What are the different types of campuses that Fairmont Schools offers?
Five Orange County, CA campuses offer individualized instruction for P-12th grade students:
ANAHEIM HILLS CAMPUS (Preschool – 8th Grade)
Fairmont Anaheim Hills is a vibrant community, serving students from preschool to 8th grade. Located in North Orange County, the school is known for its close-knit atmosphere and well-rounded educational experience.
Students at Anaheim Hills excel in various extracurricular activities, including science fairs, debate competitions, sports competitions, art shows, and music and dance performances. In addition to its rigorous academic program, Anaheim Hills provides nurturing faculty who foster self-confidence and instill a desire for lifelong learning.
Please call at (714) 234-2755 or email (jhan@fairmontschools.com) if you have any questions about the Anaheim Hills campus.
HISTORIC ANAHEIM CAMPUS (Preschool – 8th Grade)
Fairmont Private Schools' original campus, Historic Anaheim, is represented by the towering Moreton Bay fig tree at its entry—a symbol of our school's rich history. The historic Anaheim campus serves students from preschool – 8th grade throughout North Orange County.
For students who want a rigorous and challenging international education, Historic Anaheim is an official International Baccalaureate (IB) World School offering the IB Primary Years Programme for preschool – 5th-grade students and the IB Middle Years Programme for students in 6th – 8th grade.
Historic Anaheim offers various extracurricular opportunities so students can discover their passions, pursue them, and develop a lifelong love of learning and exploration.
Please call at (714) 234-2736 or email (bhillary@fairmontschools.com) if you have questions about the Historic Anaheim campus.
NORTH TUSTIN CAMPUS (Pre-K – 8th Grade)
Students at Fairmont's North Tustin campus are nurtured by a personalized approach to academic and social-emotional learning.
North Tustin's students take part in competitions across the country, including regional and national-level competitions. The school's drama department performs musicals and plays at its theater, Allison Hall.
When visual arts students study art in their on-campus art studios, they can explore a variety of artistic mediums. The same is true for student-athletes who compete on various teams.
If you have questions about the North Tustin campus, please call at (714) 234-2753 or email (sukim@fairmontschools.com). We will be glad to answer them for you!
PREPARATORY ACADEMY (9th – 12th Grade)
Fairmont Prep has a reputation for its renowned academics, exceptional math and science curriculum, and strong athletic program.
Fairmont Prep offers a wide range of extracurricular activities, providing students with many places to engage, thrive, and develop meaningful connections with peers, faculty coaches, and counselors. By the time students graduate from Fairmont Prep, they are prepared as globally-aware citizens ready to excel at highly competitive colleges.
If you have questions about the Fairmont Prep Academy campus, please call at (714) 234-2741 or send an email (abeckwith@fairmontschools.com). We will be happy to go over the details with you.
SAN JUAN CAPISTRANO CAMPUS (Preschool – 12th Grade)

The first campus in South Orange County, San Juan Capistrano capitalizes on Fairmont Private Schools' renowned curriculum to guide students through individual academic, emotional, and social journeys every step of the way. The school is one of only a handful of private schools in Orange County to provide the full continuum of grades (P-12) on one campus.
The school also houses Fairmont Athletic Academy, a program that enables elite middle school athletes to train while they are in regular classes.
To learn more about the San Juan Capistrano campus, please contact:
Call at (714) 234-2784
Email (bpetersen@fairmontschools.com)
Call at (714) 234-2754
Email (ahua@fairmontschools.com)
Fairmont Schools Emphasize the Importance of Sport
FAIRMONT ATHLETICS:
Fairmont Athletics provides a superior experience for competitors through exceptional training programs.
Fairmont's commitment to excellence goes beyond the classroom. Athletics provides an environment where students can engage in character-building experiences such as perseverance, problem-solving, and collaboration. From elementary school through high school, students are afforded many meaningful opportunities to grow through participation in athletics.
FAIRMONT ATHLETIC ACADEMY:
Fairmont Athletic Academy provides middle school athletes with an innovative educational experience that integrates athletics training into the school day. Our campus in San Juan Capistrano offers this program.
Fairmont's sports-performance program helps students get better at their sport, while also enhancing Fairmont's award-winning academic curriculum and teachers.
Each student at the Academy receives daily training in Athletic Academy classes and sports-related training three times a week. Sport-specific coaches and experienced trainers create customized training regimens for each student. The Treigning Lab, a state-of-the-art facility that uses cutting-edge technology to improve physical fitness and athletic performance, is the driving force behind The Academy's success.
PREP ACADEMY ATHLETICS:
Fairmont Prep has a strong commitment to supporting the character development of its students. Our coaches, many of whom played collegiately or professionally, are mentors committed to encouraging the character development of their athletes.
SAN JUAN CAPISTRANO ATHLETICS:
At Fairmont SJC, students can have both great academics and great athletics. There are no restrictions on what athletes can participate in; they can play multiple sports. The caliber of the athletics program is high enough for students to extend their sports careers into college if they choose.
ELEMENTARY + MIDDLE SCHOOL ATHLETICS:
We help our young athletes develop lasting friendships, learn the concept of winning with humility and losing with grace, and have a lot of fun.
Fairmont Schools Will Allow You To Cultivate Your Creativity
The Arts are a vital part of a Fairmont education. You will develop the creativity that exists within you.
Fairmont students have won numerous awards for their artistic efforts, including the Laguna Beach Art Festival and The Hexagon Project. This training has helped students become more creative problem-solvers and enabled them to approach problems from a new perspective.
Fairmont Schools offers a variety of classes in the performing arts, including dramatic theatre, comedy and improvisation, choir and musicals, orchestra, and jazz band. Students learn not only the foundations of their craft but also vital life skills such as public speaking, captivating communication, collaboration, and creative problem-solving through these classes.
If you have any questions, please call (714) 234-2771. If you're an international parent or student, please call our international admissions office at (714) 234-2784.
Meet Fairmont's Sensational Summer Staff
The Value of Learning Cursive Writing
Preparing Your Little Learner for Early Childhood Education
Splish-Splash Fun: 10 Indoor Rainy Day Activities for Kids
Top 9 Reasons to Choose Summer Programs at Fairmont
Carolyn Lucia Named One of Orange County's Top 5 Education Leaders
Embrace a World of Possibilities: The Joys of Being a Host Family to an International Student
Question College Counselors Are Getting A Lot These Days: "But Which Is Better?'"
14 Simple (yet Meaningful) Ways to Show Love to Your Child
Fairmont Summer Programs Reveals 2023 Camp Theme … Drumroll, Please!
Make Your New Year's Resolutions SMART!
Fairmont Hockey – Warriors on the Ice
Academic and College Counseling – The Four-Year Plan
Three Powerful (but Simple) Strategies for Reinforcing Your Child's Learning
Summer Camp 2023 – The Ed-venture Continues!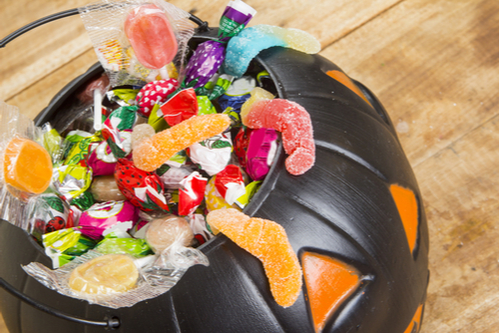 10 Best Halloween Candies of 2022
Measuring What Matters – How Good Schools Use Data to Improve Learning
Fourteen A+ After-School Snacks
Prep Speech & Debate Program – "Arguably" the Best!