Private Middle school In Orange County, California
Finding the best private middle school in Orange County isn't always easy. Luckily, you're here reading this article.
In this article, you will learn how to choose the best private middle school in Orange County, California!
Why choose a private middle school in Orange County for your children?
A private middle school in Orange County, CA can provide a more personalized learning experience for your child. With smaller class sizes, teachers can work one-on-one with students and help them develop their skills.
The curriculum at most private middle schools in Orange County is tailored to fit each student's needs, which can make it easier to learn. This can also allow students to focus on subjects that they enjoy while building confidence in their abilities.
Private middle schools often have better facilities than public schools because they typically have more money available for renovations and other improvements. Private schools also offer extracurricular activities such as sports teams, clubs, and music programs that may not be available at public schools because of budget constraints or limited resources available for these programs.
How to choose the best private middle school in Orange County, California?
When it comes to choosing the best private middle school in Orange County, there are a few things that you should consider:
Do your research:
Ask as many people as possible about their experiences at the school. Talk to students, parents, and teachers about what it's like to attend the private middle school you're interested in for two or three years. If you can't get any information from the school directly, talk with other parents or potential students to find out how they feel about the private middle school they chose.
Visit the campus of each of these schools before making a final decision on which one is right for your child's educational needs. You should also ask if any programs encourage extracurricular activities outside of academics, such as sports teams or drama clubs.
As a general rule, look for religious affiliation when choosing a private middle school because these institutions tend to be very focused on academics and community service projects within their communities rather than focusing solely on test scores which could lead some students to feel left out if not strong enough academically or socially (depending on what type).
Talk to students and teachers.
To get an idea of a school's culture, start by talking to students. This is the best way to get an unbiased opinion about what it's like at a particular school. Some schools allow parents to visit classrooms so that they can see what their child would be doing in class. If you're lucky enough to be able to arrange this, don't hesitate! It will give you a great sense of whether or not this is going to be a good fit for your needs and wants when it comes time for enrollment.
Some questions I'd recommend asking include:
How are teachers treated? Do they seem happy?
Is there any teacher turnover? If so, why do they leave? What can be done about it (or what has been done already)?
Be mindful of location:
As you search for the best private middle school in Orange County, California, it's important to consider location. Location is an important factor when choosing a school because it will affect your child's life for example, if they have to drive or take public transportation every day. If you live far away from the school and have to drive every day, this could be inconvenient and frustrating for everyone involved.
Look at the academics:
You'll want to look at the school's academic programs and make sure they fit your child's needs. A school can be beautiful, but if its curriculum doesn't match what your child needs, it won't be a good fit.
For example:
Do the teachers have experience teaching middle schoolers?
How many students are in each class? Are there smaller classes or larger ones?
What is the student-teacher ratio? Is it diverse enough to accommodate all students' needs?
These questions will help you determine whether or not a private middle school is right for your child and whether it will provide them with an education that they can benefit from academically, socially, emotionally, and physically.
Are there extra-curricular activities?
After considering the academics, the next thing you should look for in a private middle school in extracurricular activities. A well-rounded education, after all, means more than just learning about math, science, and history. It also means developing important life skills like leadership and responsibility.
Of course, extra-curricular activities don't have to be boring—they can be fun too! Students love them because they allow them to pursue their passions outside of class time while also meeting new people who share their interests. As teachers have always known (and now research confirms), this is an important way for students to develop leadership skills that will help them later in life—so it's no surprise that some schools offer opportunities for leadership positions even as early as a sixth grade!
The atmosphere is key!
Your child's overall experience at a private middle school is the sum of its parts. A range of factors contributes to the student experience, from academic rigor to extracurricular opportunities and even outdoor space. It's important to evaluate all these facets before deciding which school you want your child to attend.
Here are some examples:
Academic rigor: The amount of homework assigned each night impacts your child's work-life balance and determines whether or not he or she will be able to participate in other extracurricular activities that may be offered by their new school. As such, it's crucial for parents who value having a well-rounded education for their children (and aren't interested in home-schooling) to consider this factor very carefully when making their choice between different private middle schools in Orange County California.
Extracurricular options: Some parents choose private schools because they offer unique programs and clubs that can't be found elsewhere in public schooling systems like band classes and robotics clubs; others want an enriching educational environment where students' talents can shine through participation in sports teams, drama productions or other special interest groups like debate clubs or art societies (which could also include museums).
Take time to visit the school:
When you visit the school, you should be prepared to ask questions. This can be a nerve-wracking process for parents and students alike, but don't worry—the staff at the middle school is most likely used to it and will try their best to help you understand what makes them special.
You might want to ask about:
The curriculum used in classes
The extracurricular activities offered by the middle school (such as sports or clubs)
How teachers interact with students
Fairmont Schools is a private middle school in Orange County, California!
Learn more about Fairmont Schools:
Since 1953, Fairmont has been focused on one thing—preparing students for success in the 21st century. We believe it's more important now than ever before, as we prepare our students for college and careers.
Our secular, co-educational P-12 educational program balances time-honored fundamentals with innovative approaches to learning, taking into account intellectual as well as social and emotional growth.
We employ caring, passionate educators who participate in rigorous training and mandatory yearly evaluation to ensure each child has an A+ teacher every year. Fairmont provides award-winning academics as well as numerous opportunities for children to explore their unique talents through the arts, athletics, and special programs like robotics and speech and debate. Students at Fairmont are safe from bullying while they explore high achievers and late bloomers. We embrace a growth mindset and believe in the rewards of hard work, taking risks, and never giving up!
Why Fairmont Schools is a private middle school in Orange County?
While academic success is a primary focus of our middle school, it is also our mission to provide a safe and secure environment for our students to continue to enhance their character, confidence, and social development. Our faculty recognizes that this is a pivotal time in students' lives and helps guide them as they gain opportunities for new experiences, greater personal freedom, and increased personal responsibility.
We want to ensure that our students are well-prepared for high school, and we have designed a program to help them with this goal. Fairmont's robust middle school program allows students to explore their passions and interests while developing skills in critical thinking, collaborative learning, and problem-solving. Students advance to algebra and geometry courses as well as higher-level algebra and trigonometry courses, while also engaging in enrichment courses and co-curricular activities. We also offer electives such as art, debate, drama, robotics, music, and journalism. Our goal is to create confident, well-prepared students who enter high school ready for success.
Fairmont's middle school program offers opportunities in athletics, clubs, and service outreach. Our Historic Anaheim Campus is a designated International Baccalaureate (IB) World School, which provides the Middle Years Programme for those who desire the global education it offers. Nearly every student (95%) who begins his or her Fairmont journey in middle school and continues through high school earns admission to at least one of the Top 100 colleges in the country.
If you want more information, click here!
In a private middle school, you will have plenty of time to get to know your child and his or her strengths and weaknesses. In addition, teachers will be able to tailor their teaching style to fit each student's needs — whether that means staying after class for extra help or giving the class an assignment that allows students to learn at their own pace.
At most public schools, teachers have a set curriculum they must follow and often do not have time for any one-on-one tutoring. However, since private middle schools do not have a set curriculum like public schools do, teachers can focus more on helping students improve their skills instead of following along with what is expected by the state or district standards.
Private middle schools also offer more flexibility when it comes to scheduling classes and extracurricular activities such as sports teams or clubs. This means that students don't have to worry about missing valuable class time because they had to take care of something else outside of school hours like practicing for a game or meeting.
Meet Fairmont's Sensational Summer Staff
The Value of Learning Cursive Writing
Preparing Your Little Learner for Early Childhood Education
Splish-Splash Fun: 10 Indoor Rainy Day Activities for Kids
Top 9 Reasons to Choose Summer Programs at Fairmont
Carolyn Lucia Named One of Orange County's Top 5 Education Leaders
Embrace a World of Possibilities: The Joys of Being a Host Family to an International Student
Question College Counselors Are Getting A Lot These Days: "But Which Is Better?'"
14 Simple (yet Meaningful) Ways to Show Love to Your Child
Fairmont Summer Programs Reveals 2023 Camp Theme … Drumroll, Please!
Make Your New Year's Resolutions SMART!
Fairmont Hockey – Warriors on the Ice
Academic and College Counseling – The Four-Year Plan
Three Powerful (but Simple) Strategies for Reinforcing Your Child's Learning
Summer Camp 2023 – The Ed-venture Continues!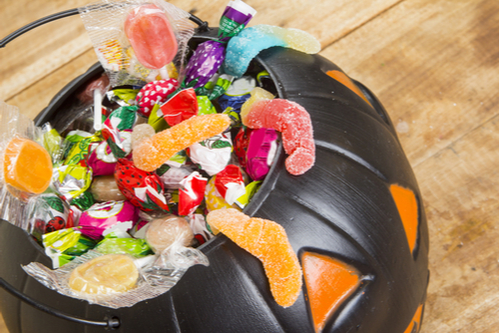 10 Best Halloween Candies of 2022
Measuring What Matters – How Good Schools Use Data to Improve Learning
Fourteen A+ After-School Snacks
Prep Speech & Debate Program – "Arguably" the Best!