Begin your American educational journey at Fairmont!
Top Reasons to Choose Fairmont Schools
Fairmont has been voted the best private school in Orange County nine times! We take pride in providing our international students with an amazing educational experience that has proven results.
Exceptional faculty teach a world-class curriculum and focus on individualized learning. We meet our international students where they are in their language proficiency, providing personalized support every step of the way.
Our international students grow through a multitude of opportunities in athletics, arts, and other extracurricular activities. They are fully integrated into a campus culture of inclusiveness and fully immersed in the American experience.
Fairmont's five campuses are located in beautiful Southern California, near beaches, Disneyland, and many other world-famous attractions.
Gather Required Documents
Student Information (Student Name, Parent Names, Address, Other)
Academic Transcripts From The Past 3 Years (Original Documents and English Translation)
Teacher Recommendation Letter (1)
Math Teacher Recommendation Letter (1)
English Language Test Result (ISEPA, IELTS, TOEFL,TOEFL JR., or ITEP-SLATE)
Copy of Passport
Additional Supporting Documents
Apply On Our Website
Click on the "Apply" button below to access the online application.
Interview
A Zoom interview is required for ALL students in order to assess oral language ability and student character.
Confirm Your Place
If the applicant is accepted, the $4,300 enrollment deposit, required housing application/forms, and terms and conditions must be submitted according to the deadlines provided on our accepted student website. Once the enrollment and registration fee deposits have been received, the I-20 (student visa form) is issued.
Visa Confirmation
If the applicant successfully passes the visa interview, flight details and full payment will be due before the student's arrival to the program. Fairmont housing details will be provided approximately 30 days before arrival, provided the visa has been obtained and the enrollment deposit has been received.
Visa Denial
If the applicant's visa application is denied, please send the visa denial letter by post to Fairmont International Admissions for a refund. Contact Betty Petersen at (714) 234-2784 with questions.
Betty Petersen
Director of International Admissions
We welcome applications from students from a diversity of backgrounds without regard to race, religion, gender, language, economic status, national, or ethnic origin.
Meet Fairmont's Sensational Summer Staff
The Value of Learning Cursive Writing
Preparing Your Little Learner for Early Childhood Education
Splish-Splash Fun: 10 Indoor Rainy Day Activities for Kids
Top 9 Reasons to Choose Summer Programs at Fairmont
Carolyn Lucia Named One of Orange County's Top 5 Education Leaders
Embrace a World of Possibilities: The Joys of Being a Host Family to an International Student
Question College Counselors Are Getting A Lot These Days: "But Which Is Better?'"
14 Simple (yet Meaningful) Ways to Show Love to Your Child
Fairmont Summer Programs Reveals 2023 Camp Theme … Drumroll, Please!
Make Your New Year's Resolutions SMART!
Fairmont Hockey – Warriors on the Ice
Academic and College Counseling – The Four-Year Plan
Three Powerful (but Simple) Strategies for Reinforcing Your Child's Learning
Summer Camp 2023 – The Ed-venture Continues!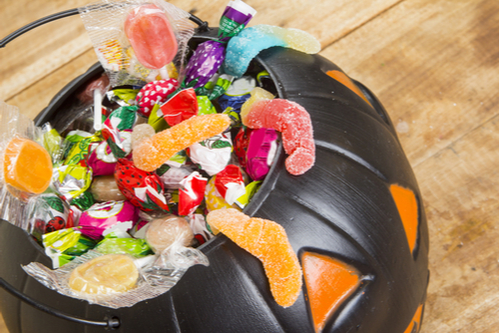 10 Best Halloween Candies of 2022
Measuring What Matters – How Good Schools Use Data to Improve Learning
Fourteen A+ After-School Snacks
Prep Speech & Debate Program – "Arguably" the Best!