Our Homestay program provides students with a warm and welcoming environment where they can be part of a family home.
Living with American families is a fantastic opportunity for international students to immerse themselves in the English language and experience a new and exciting atmosphere. This experience also provides exposure to daily customs and traditional American holidays, making it an enriching cultural exchange. To ensure the safety and well-being of our students, all Fairmont host families undergo a rigorous approval process, which includes a thorough background check of all adults in the home, and participation in annual training. This Homestay program is available for students in grades 1-12, and we strive to create a comfortable and welcoming environment for each student.
"It was great being in Fairmont Homestay because it gave me the feeling that even though I'm living abroad, I still have the feeling of family with my host parents."
– Wing Ho Lam
Benefits
Homestay students can expect to receive the following:
English-speaking environment
Private bedroom with dresser, desk, and closet, and shared bathroom
Breakfast and dinner all week; all weekend meals included
High-speed wireless internet
Laundry facilities
Weekend transportation
Invitations to exclusive Fairmont Homestay events and weekend excursions (additional fee may apply)
How to Apply
Fairmont Homestay is currently accepting Homestay applications from students entering grades 7 - 12.
New Students
The Homestay application will be included in your Fairmont Schools acceptance packet. If you have not yet applied to Fairmont Schools, click here to begin.
EXPERIENCE A FAMILY HOME
Homestay students live in the safe, comfortable, and caring home of a Fairmont-approved official Homestay family.
IMMERSE YOURSELF IN ENGLISH
IMMERSE YOURSELF IN ENGLISH
Living in an American family home is the ideal environment for international students to learn English and participate in American culture.
BENEFIT FROM FAIRMONT SAFETY & SUPPORT
BENEFIT FROM FAIRMONT SAFETY & SUPPORT
In addition to the support they get from their host families, Homestay students also have access to dedicated Fairmont staff members -- day and night -- for safety, support, and communication needs.
ENJOY ACTIVITIES & EVENTS
ENJOY ACTIVITIES & EVENTS
Students get to participate in fun and enriching activities with their Homestay families and Fairmont friends.
PREPARE FOR COLLEGE LIFE
Host families prepare students for independence in college by teaching them important life skills which allow them to flourish in their collegiate lives.
Philip Martin is a highly experienced education leader and the founder and CEO of Global Bridge Associates. With a background in transformational and bilingual education, he brings a wealth of knowledge and expertise to his role.
Over the course of his 15-year career in school administration, Philip has led schools in both urban and international environments, including New York City, the United Arab Emirates, and China. His extensive travels to countries such as Vietnam, Brazil, Thailand, Turkey, and Nepal have given him a deep understanding of the cultural challenges that students, host families, and educators face.
Philip's broad experience in all aspects of the education industry, combined with his cultural sensitivity, has made him an invaluable resource to the schools he works with. His leadership skills and commitment to providing exceptional education services have earned him a reputation as a trusted and respected leader in the field.
Connie Aguilar
Executive Director
Global Bridge Associates
(949) 998-1458
www.gba-us.com
Connie Aguilar has over 10 years of experience in education, including her recent role as the International Student Executive Director for Global Bridge Associates. With a keen attention to detail and excellent interpersonal skills, she is dedicated to providing exceptional service and expertise to the international education industry.
Connie graduated from Cal State Northridge in 1993 with a degree in broadcast journalism and gained experience in television production and advertising agency work. She then spent a decade as a manager in high-profile investment banks such as Jeffries and Company and US Bank Corp Piper Jaffrey, specializing in mergers and acquisitions, gaming, and telecommunications.
Her unique background in both finance and education has allowed her to develop a strong understanding of the needs and goals of the international student community. With her creative perspective and commitment to individualized service, Connie has built an impressive portfolio of satisfied clients.
Fourteen A+ After-School Snacks
How to Get (and Keep) Your Kids Organized
Introducing NIBLL – A New Partner for Healthy and Tasty Lunches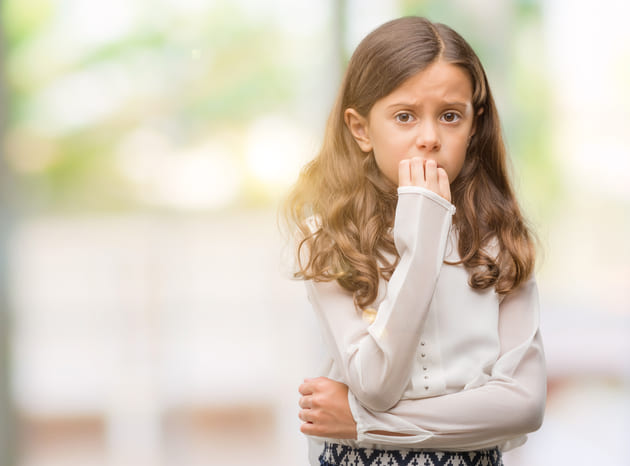 Beating the Back-to-School Jitters
Preparing Future Scholars – Fairmont's Proven Preschool Approach
Fourteen Fabulously Fun Ways to Keep Learning + Engagement Going During Summer
Meet Fairmont's Sensational Summer Staff
The Value of Learning Cursive Writing
Preparing Your Little Learner for Early Childhood Education
Splish-Splash Fun: 10 Indoor Rainy Day Activities for Kids
Top 9 Reasons to Choose Summer Programs at Fairmont
Carolyn Lucia Named One of Orange County's Top 5 Education Leaders
Embrace a World of Possibilities: The Joys of Being a Host Family to an International Student
Question College Counselors Are Getting A Lot These Days: "But Which Is Better?'"
14 Simple (yet Meaningful) Ways to Show Love to Your Child
Fairmont Summer Programs Reveals 2023 Camp Theme … Drumroll, Please!
Make Your New Year's Resolutions SMART!
Fairmont Hockey – Warriors on the Ice
Academic and College Counseling – The Four-Year Plan