Explore the Benefits of a Private School Education in Fullerton, Orange County
Are you looking for a top-notch education for your child in Orange County? Private schools offer an array of advantages, from smaller class sizes to the potential for higher college admissions standards. Fullerton is home to some of the best private schools in Southern California, and parents have been drawn to these institutions since their inception.
In this article, we'll explore the benefits of private school education in Fullerton, Orange County. By Fairmont Schools!
*Please take a moment to read through our various articles.
Fairmont Schools offers various campuses, including:
If you want to learn more about Fairmont Schools, please visit our website!
Definition Of A Private School
Private schools are educational institutions that provide instructional services to their students. They differ from public schools in that they are not managed by the state and typically charge tuition for attendance. Private schools may be religiously affiliated or non-sectarian, with curricula ranging from traditional academic programs to specialized courses of study.
The primary benefit of attending a private school is its ability to offer an enriched learning environment tailored specifically to the needs and interests of its students. At private schools, class sizes tend to be small, allowing teachers more time to devote to each student's strengths and weaknesses. Many also feature innovative teaching methods such as online classes or project-based learning activities which encourage independent thinking and exploration. Additionally, many private schools have access to cutting-edge technology which can enhance coursework and aid student achievement.
In addition to providing quality instruction, private schools often prioritize extracurricular activities including performing arts, sports teams, clubs, internships abroad, and community service opportunities – all designed to help foster well-rounded individuals who will excel both inside and outside the classroom.
Overview Of Fullerton And Orange County
Moving on from the definition of a private school, let's explore what Fullerton and Orange County have to offer when it comes to providing an excellent education. Located in Southern California, between Los Angeles and San Diego counties, Fullerton is part of an exceptionally vibrant community that provides a culturally diverse experience for students. As the largest city within Orange County, its educational system offers numerous opportunities for families looking for high-quality schools with great resources and teachers who are dedicated to making sure their students reach their full potential.
The Orange County school district has been recognized as one of the best systems in the country due to its commitment to excellence. Private schools within this area often focus on creating unique learning environments that private school teachers work to prioritize personal growth and exploration while also offering rigorous curriculum standards tailored toward college preparation. Additionally, many institutions provide additional activities such as sports teams or clubs for students to take advantage of during their time there.
It's no surprise then that parents are increasingly considering private schools in Fullerton and throughout Orange County when deciding where they would like their child to receive an education. With access to some of the highest quality programs available coupled with renowned faculty members and staff, it's clear why so many parents choose these particular locations over other parts of California or even nationally based options. The benefits provided by attending a private school in this region extend far beyond just academics; rather, through involvement in extracurricular activities and building connections with peers, children can learn skills necessary for success both now and later down the road.
Admissions Process For Private Schools In The Area
Private schools in Fullerton, Orange County have a rigorous admissions process to ensure that they are providing the best education possible. The first step is to submit an application and provide documentation such as transcripts, test scores, teacher recommendations, and other materials. Once these items are submitted, applicants will be invited for an interview with members of the school's administration team. During this meeting, students will be asked about their academic goals and interests, as well as any extracurricular activities or special talents they possess.
After the interview has taken place, successful candidates will receive notification from the school regarding acceptance into their program. However, depending on the particular institution's policies, additional tests may need to be completed before enrollment can occur. Finally, families must also consult with their financial advisors to review tuition payments and payment plans so that no surprises arise during the study.
Academic Programs And Curriculum Options
Private schools in Fullerton, Orange County offer a wide range of curriculum options to their students. These programs are designed to develop the skills and knowledge needed for success in college and beyond. At these institutions, teachers work with each student on an individual basis to ensure they receive the most comprehensive education possible.
The academic opportunities available to students at private schools include AP courses, honors classes, dual-enrollment programs, and independent studies. In addition, many also provide tutoring services that allow students to get extra help or learn more about a particular subject. All of these programs seek to create well-rounded individuals who can think critically and make sound decisions when faced with difficult situations.
These institutions also strive for excellence by providing an environment that encourages creativity and innovation through extracurricular activities such as sports teams, drama productions, music groups, and art clubs. Through these activities, students have the chance to explore their interests outside of the classroom while forming relationships with peers from diverse backgrounds. As a result, graduates leave prepared for college and future endeavors and equipped with invaluable life experiences.
Extracurricular Activities, Arts, And Sports Programs
Private schools in Fullerton, Orange County provide a variety of extracurricular activities to their students. From theater and dance programs to robotics clubs and competitive sports teams, there's something for everyone. Students gain the opportunity to explore interests outside of academics, develop new skills, and have fun with friends.
The quality of arts and sports programs at private schools is often superior to those offered by public schools due to their smaller class sizes and greater funding. Private school teachers are highly qualified specialists who are passionate about teaching these courses; they offer the individualized attention that public school teachers may not be able to give. Moreover, many private schools employ coaches or instructors from outside organizations to run their athletic teams or performing arts groups. This allows students access to even more resources and professional guidance than what would typically be available in a public school setting.
In addition, most private schools require some form of physical activity as part of their curriculum, such as PE classes or after-school programs like yoga or martial arts lessons. These opportunities foster healthy habits and help build confidence through accomplishment – both on the field or stage, but also off it too!
Conclusion
In conclusion, private school education in Fullerton and Orange County can be beneficial for many students. Private schools offer excellent academic programs with quality curriculum options and extracurricular activities. With personalized attention from teachers, small student-teacher ratios, and access to a variety of resources and programs, private schools have the potential to provide students with well-rounded educational experiences that will help them succeed throughout their lives.
Meet Fairmont's Sensational Summer Staff
The Value of Learning Cursive Writing
Preparing Your Little Learner for Early Childhood Education
Splish-Splash Fun: 10 Indoor Rainy Day Activities for Kids
Top 9 Reasons to Choose Summer Programs at Fairmont
Carolyn Lucia Named One of Orange County's Top 5 Education Leaders
Embrace a World of Possibilities: The Joys of Being a Host Family to an International Student
Question College Counselors Are Getting A Lot These Days: "But Which Is Better?'"
14 Simple (yet Meaningful) Ways to Show Love to Your Child
Fairmont Summer Programs Reveals 2023 Camp Theme … Drumroll, Please!
Make Your New Year's Resolutions SMART!
Fairmont Hockey – Warriors on the Ice
Academic and College Counseling – The Four-Year Plan
Three Powerful (but Simple) Strategies for Reinforcing Your Child's Learning
Summer Camp 2023 – The Ed-venture Continues!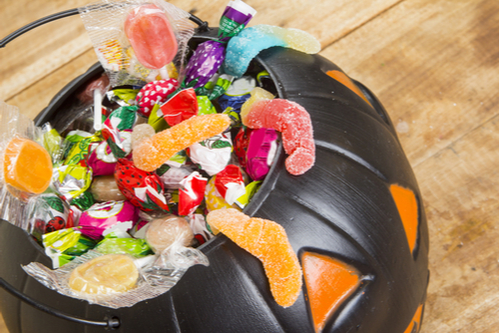 10 Best Halloween Candies of 2022
Measuring What Matters – How Good Schools Use Data to Improve Learning
Fourteen A+ After-School Snacks
Prep Speech & Debate Program – "Arguably" the Best!