Elementary Boarding Schools In California
Choosing an elementary boarding school in California is a huge decision. Numerous characteristics make a great school, and they should all be prioritized when deciding on the right elementary boarding school in California.
Why choose an elementary boarding school for your children?
There are many reasons why parents choose to send their children to an elementary boarding school. Some of these reasons include the following:
A more disciplined environment. Parents want to ensure that their children learn the proper values and life skills at a young age. Going away to boarding school can give students a chance to be away from home and learn how to manage their time and make good choices on their own.
Higher academic standards. Some parents want their children to be challenged academically and receive a quality education. They may also want their children to experience different learning environments, such as smaller classes or one-on-one instruction with teachers who specialize in certain subjects.
More opportunities for extracurricular activities and sports teams. Students at boarding schools often have access to more athletic programs than public schools because most boarding schools have large campuses with lots of space for playing fields, courts, and other sports activities like swimming pools, weight rooms, and gyms with basketball hoops or tennis courts.
Source: https://www.forbes.com/sites/noodleeducation/2017/04/12/why-your-child-should-attend-boarding-school/?sh=6ff8e001742d
What are the benefits of an elementary boarding school?
A Better Understanding of Other Cultures
Children who attend boarding schools learn about other cultures and gain a better understanding of how people live in other parts of the world. This is an important skill that will help them later in life when dealing with people from different backgrounds and cultures.
Stronger Communication Skills
Boarding school students learn how to communicate with others in various situations and environments. They also develop strong communication skills by working together as a team and developing trust. These skills will help them when they enter the workforce or college later on in life.
Stronger Leadership Skills
Boarding school students learn how to lead because they are often placed in positions where they must take charge of others while they are away from home. For example, at school during holidays or breaks from classes, such as spring bre
Do you know the best private elementary boarding schools in California?
Fairmont is a school where every child gets an A+ education. We employ caring, passionate educators who participate in rigorous training and mandatory yearly evaluation to ensure each child has an A+ teacher every year. Our secular, co-educational P-12 educational program balances time-honored fundamentals with innovative approaches to learning, taking into account intellectual as well as social and emotional growth.
We offer award-winning academics as well as numerous opportunities for children to explore their unique talents through the arts, athletics, and special programs like robotics, and speech and debate.
Fairmont is a safe place for high achievers, late bloomers, and everyone in between. We embrace a growth mindset and believe that the rewards of hard work, taking risks, and never giving up are worth it. We celebrate our diverse campus communities and foster a spirit of teamwork and mutual respect through all of our academic programs.
Fairmont Schools (Fairmont's Boarding):
Fairmont's boarding program allows students to mature in a safe, structured home-like environment. Students live and study alongside each other while enjoying a well-rounded immersion experience open to students in grades 9 – 12. A Fairmont community member lives in each Boarding home and serves as the "Resident Parent." The program offers daily professionally-catered meals, a private van/shuttle service to and from school, and a safe and caring home environment. The boarding house is located less than 10 miles from campus.
More information:
What are the different campuses offered by Fairmont Schools, and which one is right for you?
ANAHEIM HILLS CAMPUS (Preschool – 8th Grade)
HISTORIC ANAHEIM CAMPUS (Preschool – 8th Grade)
NORTH TUSTIN CAMPUS (Pre-K – 8th Grade)
PREPARATORY ACADEMY (9th – 12th Grade)
SAN JUAN CAPISTRANO CAMPUS (Preschool – 12th Grade)
For more information, please visit:
There are many reasons you may want to consider sending your child to an elementary boarding school. If you're wondering whether it's the right choice for your family, here are a few things to consider:
All-inclusive experience – Boarding schools offer students an all-inclusive experience that includes access to extensive facilities and activities. Parents can rest assured knowing their child has access to these resources and can enjoy them without worrying about safety or transportation issues.
A deeper connection – When children live in a dormitory with other students and faculty members, they develop stronger bonds with their peers as well as with adults who serve as mentors and teachers. These relationships help students feel safe and supported during their time away from home.
Increased academic performance – Studies show that when students attend boarding schools, they have higher academic achievement rates than those who do not attend boarding school programs. This may be because these programs offer more personal attention from teachers and other staff members, which allows them to offer more individualized instruction than at traditional public schools."
"The benefits of an elementary boarding school are numerous, but many parents and students don't know what to expect. Here are some of the advantages of sending your child to an elementary boarding school:
Better academic performance. Students at boarding schools tend to perform better academically than their peers who live in the city or suburbs. This is likely because they have more opportunities to engage with teachers and other students in a learning environment that is not as crowded or noisy as it would be at home.
More focus on extracurricular activities. Boarding schools allow students to participate in sports and other activities outside of school hours. This allows them to develop new skills, meet new people and make friends from all across the country or world!
A safe environment for learning. Boarding schools offer a safe space for students where they can focus on their education without worrying about what might happen at home when they return after a long day at school.
Increased independence for younger students: At an elementary boarding school, your child will have more opportunities to make decisions on his own than he or she would have at home where parents are always around offering advice and guidance."
Fourteen A+ After-School Snacks
How to Get (and Keep) Your Kids Organized
Introducing NIBLL – A New Partner for Healthy and Tasty Lunches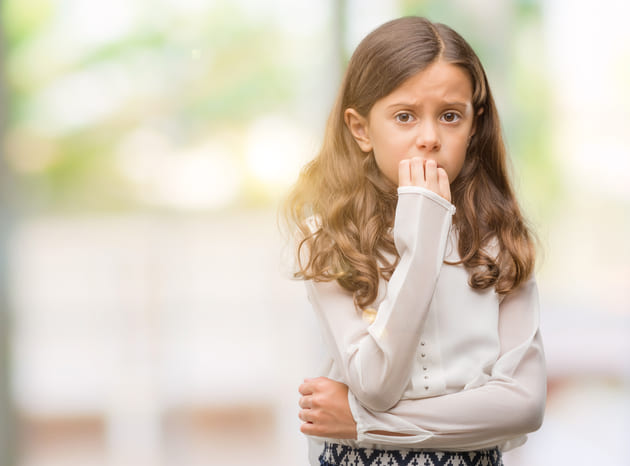 Beating the Back-to-School Jitters
Preparing Future Scholars – Fairmont's Proven Preschool Approach
Fourteen Fabulously Fun Ways to Keep Learning + Engagement Going During Summer
Meet Fairmont's Sensational Summer Staff
The Value of Learning Cursive Writing
Preparing Your Little Learner for Early Childhood Education
Splish-Splash Fun: 10 Indoor Rainy Day Activities for Kids
Top 9 Reasons to Choose Summer Programs at Fairmont
Carolyn Lucia Named One of Orange County's Top 5 Education Leaders
Embrace a World of Possibilities: The Joys of Being a Host Family to an International Student
Question College Counselors Are Getting A Lot These Days: "But Which Is Better?'"
14 Simple (yet Meaningful) Ways to Show Love to Your Child
Fairmont Summer Programs Reveals 2023 Camp Theme … Drumroll, Please!
Make Your New Year's Resolutions SMART!
Fairmont Hockey – Warriors on the Ice
Academic and College Counseling – The Four-Year Plan