Choose the Best Private School In Tustin, California
Looking for information on choosing the best private school in Tustin, California? You are in the right place! In this article, we will give you different information to consider when you need to choose the best private school in Tustin!
Private schools in Tustin have many more advantages than public schools!
Private schools in Tustin, CA have many advantages over public schools. Private schools are not only better, but they are also very different from public schools in many ways. Here are just some of the benefits that come with attending a private school:
Private schools have smaller classes:
Private schools have smaller class sizes, which means more individualized attention. Students can get the personalized help they need because teachers have more time with them.
This is especially important in early grades, where students are still learning to read and write and retain information. Teachers can spend more time teaching each student according to their needs; private school teachers can tailor lessons based on each child's progress instead of all following a set curriculum together.
Private schools have more freedom in terms of teaching and curriculum development:
While public schools must follow a standard curriculum, private schools are free to develop their lessons for each subject. They can also hire teachers who have specialized knowledge and experience in that area, which helps students learn more effectively than they would in a larger classroom with less qualified teachers. Private school parents often feel safer allowing their kids to take risks because they know that the school will provide guidance or help them find solutions if something goes wrong.
Private schools offer more individualized attention to students:
In addition to offering smaller classes and more individualized attention, private schools can also be more flexible with student schedules. For example, if you are taking a night school class and your child needs after-school math tutoring, public schools may not be able to accommodate this request. However, many private schools will work with you to make sure your child gets the education he or she needs, no matter what the cost!
In summary: private schools offer more individualized attention because classes are smaller and teachers can spend more time with each student. This leads to better academic and personal outcomes (social skills, for example).
All teachers at private schools are credentialed educators with degrees in their fields:
All teachers at private schools are credentialed educators with degrees in their fields. They have experience teaching and are trained to teach.
You won't find this level of expertise in public school teachers, where certification is a low priority and many teachers never get an education degree beyond a bachelor's level.
Private school teachers take on a larger role in their student's lives than public school teachers do:
Private school teachers take on a larger role in their student's lives than public school teachers do. This allows for increased guidance and support.
In public schools, teachers are expected to teach multiple classes at once, with no one-on-one time with each student. Private schools allow the teacher more time to spend with each student so they can provide individualized attention to them—something that isn't possible in a bigger class size setting like that of public schools.
Private schools place less emphasis on standardized test scores, so there is no pressure on students who may have difficulty achieving them:
Private schools are not held to the same standards as public schools They have more freedom in teaching methods and curriculum development, which means they can tailor their curriculum decisions to what works best for each student.
Private schools also offer more individualized attention than public schools because they are not bound by the same roof, property, or walls as public schools. Students can get more personalized help from teachers without having hundreds of other students around them at all times.
What to do before choosing a private school in Tustin?

When it comes to choosing a private school in Tustin, California, there are so many factors to consider. This process can be overwhelming, especially if you are looking at several schools and trying to find the one that is the best fit for your child and family for example:
Determine what you're looking for in a school
Before you begin your search for a private school in Tustin, you'll want to think about what kind of school would be best for your child. The best way to do so is by thinking about strengths and weaknesses. This will help you decide what kind of environment would be good for your child. Do they struggle with reading? Perhaps they should go somewhere that is more focused on sports or the arts. Or perhaps they're doing well academically but could use some help with social skills and personal development. Once you've determined this, then it's time to find out which schools fit your criteria!
Consider all of your options:
If you live in Tustin, you have a lot of options when it comes to choosing a school for your children. Public schools are the most common choice, but they aren't the only ones. You may also consider charter schools, private schools, homeschooling, and online learning programs. All of these have their advantages and disadvantages—and each can be a great fit for different students.
Pay attention to the teacher-student ratio:
The teacher-student ratio is important for your child's education. This number is a measure of how many students are in each classroom, so when you're looking at schools it's good to know what their teacher-student ratios are like. The lower the number, the smaller the class size, and therefore the better teachers can devote their time and attention to individuals.
Choose a school that aligns with your values:
The best way to find a private school that aligns with your values is to ask yourself what you value most in a school. What are the values of the schools you've visited? How do they compare? Are there any aspects of the school that doesn't align with your values? Do you feel comfortable with these differences, or would it be easier for you to find a school that better matches your personal beliefs and expectations for education?
Consider how far away the school is from your home and your schedule:
When choosing a private school, it's important to consider how far away the school is from your home and your schedule. If you're driving in rush hour traffic every day, or if you have to get up super early to get there on time before your kids do, it might not be worth it. But if the commute is short and easy for you personally (or if there's someone else who can drive them), then distance shouldn't be an issue.
Visit the campus and observe the classrooms to ensure that the culture is right for you and your child:
Visiting the campus is the ultimate way to make sure you're choosing a school that will be right for you and your child. It's also important to observe the classrooms, as they give insight into what kind of culture you can expect at this school. Look at things like:
The teacher-student ratio should be close to 1:10 or lower to ensure quality instruction
The curriculum being taught should be aligned with state standards and have an emphasis on core subjects such as math and reading
The environment of each classroom, should feel safe and welcoming for both students and teachers
Don't be afraid to ask questions:
The more you know about the school and its curriculum, the better equipped you'll be to decide whether it's a good fit for your child. Ask about their philosophy and values, as well as their mission statement. Find out what kind of student body they have, how many students there are per class, and how diverse those classes are (if they aren't diverse enough, that may indicate something problematic). You should also try to find out if there are any special programs or resources that might help your child succeed academically; these can include tutoring services or courses in things like math or reading that address specific needs in each student's education plan.
Fairmont Schools NORTH TUSTIN CAMPUS (Pre-K – 8th Grade) is the best private school in Tustin, CA!

With a focus on academic and social-emotional learning, Fairmont Preparatory Academy's North Tustin campus provides a rich, comprehensive education to students in Pre-K through 8th grade.
North Tustin's stellar academics extend beyond the classroom, as students take part in a range of competitions on a regional, national, and even international level. The school's thriving drama department stages plays, musicals, and other productions at its theatre, Allison Hall, which is located right on campus. Visual arts students express themselves through some mediums in their on-campus art studios. And student-athletes are afforded ample opportunities to compete in multiple sports – whether they are engaging in a sport they have experience with or exploring a new athletics venture.
If you want to know more contact Sunny Kim Director at the North Tustin campus!
(714) 234-2753
sukim@fairmontschools.com
The best private schools in Tustin, CA are not always the most expensive. You must find a school that matches your child's needs. If you have any questions about choosing the right school for your child, contact us today. We are happy to help!
Choosing the Right Private School for Your Child
The decision to send your child to a private school can be overwhelming. There are so many choices out there and finding the right one can be a challenge. Here are some suggestions on how to choose the best private schools in Tustin, CA for your children:
Ask yourself these questions: What type of education do I want for my child? Will this school meet their needs? Will this school provide an environment where they will thrive?
Look online: Many websites allow users to rate schools and post reviews. You can check out these websites and see what other people have said about them before making a decision. You can even ask other parents what their experiences have been like with certain schools so that you know what to expect if you choose them as well. This will give you an idea of whether or not it would be worth applying or enrolling at those particular places of learning.
Meet Fairmont's Sensational Summer Staff
The Value of Learning Cursive Writing
Preparing Your Little Learner for Early Childhood Education
Splish-Splash Fun: 10 Indoor Rainy Day Activities for Kids
Top 9 Reasons to Choose Summer Programs at Fairmont
Carolyn Lucia Named One of Orange County's Top 5 Education Leaders
Embrace a World of Possibilities: The Joys of Being a Host Family to an International Student
Question College Counselors Are Getting A Lot These Days: "But Which Is Better?'"
14 Simple (yet Meaningful) Ways to Show Love to Your Child
Fairmont Summer Programs Reveals 2023 Camp Theme … Drumroll, Please!
Make Your New Year's Resolutions SMART!
Fairmont Hockey – Warriors on the Ice
Academic and College Counseling – The Four-Year Plan
Three Powerful (but Simple) Strategies for Reinforcing Your Child's Learning
Summer Camp 2023 – The Ed-venture Continues!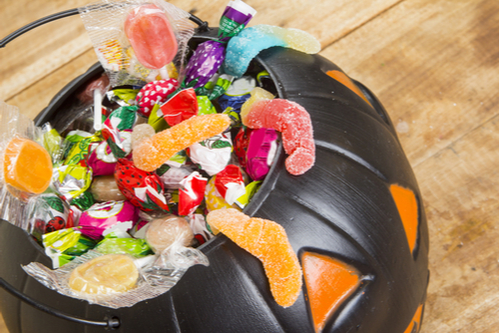 10 Best Halloween Candies of 2022
Measuring What Matters – How Good Schools Use Data to Improve Learning
Fourteen A+ After-School Snacks
Prep Speech & Debate Program – "Arguably" the Best!