Choose A Private School In Irvine, California
Choosing a school to educate your child is one of the most important decisions you will make. Parents want to know they're making an educated decision and are considering every option available to them. No one wants to trust their child's education to a school where they're unsure of the quality. This guide was created to make choosing a private school in Irvine, California easier for parents. Read our new article to know more about choose a private school in Irvine!
List of the advantages of a private school in Irvine:
Individual attention:
A private school is smaller than a public school, and this can have many advantages for students. For example, with fewer students, there is less competition for attention from teachers. This means that the student gets more individual attention from each teacher. It also means that teachers can better understand each student's learning style, and are then able to teach them in ways that they will find most effective.
Small class sizes:
The smaller class sizes at private schools in Irvine, CA, are a huge advantage. In these smaller classes, students get to know their teachers and become more engaged in the material they are learning. Teachers can give more individual attention to students and help them understand what they are learning better. This will allow for a better education overall because each student is allowed to learn at his or her own pace.
Personalized teaching methods:
You may be wondering how teachers can cater to the diverse range of student needs and abilities. Well, it is often easier for private schools to adapt their teaching methods based on each student's unique needs, abilities, and goals. In a public school setting, students are grouped based on age. This means that a teacher will typically have the same group of students with whom they teach throughout all four years of high school. In contrast, teachers in private schools have fewer students to worry about and can truly focus on helping each one meet their potential as individual learners.
More freedom in how schools operate and what they teach:
Private schools have the freedom to teach and operate in ways that public schools cannot. That's because they are not bound by the same rules and regulations as public schools, which allows them to be more flexible and innovative with their curriculum. In addition, private schools can offer more individualized attention for each student by having smaller class sizes than public schools.
What are the good qualities of a private school in Irvine, California?
The quality of a private school is an important factor when you're choosing where your child will receive their education. If you've decided that it's time for your child to attend a private school in Irvine, California, then we want to help make sure you find the best one for them. Here are some good qualities of a private school in Irvine, California:
Parent-School Partnership
A parent-school partnership is when the school and parents work together to support the child's education. The benefits of a parent-school partnership are that you can be more involved in your child's education, get to know the teachers and administrators on a personal level, and even help your child with homework or projects throughout the year. If you would like to become more involved in your child's education, there are several ways that you can do this!
Experienced Faculty
Educators who are passionate about their subject. The best private schools in Irvine, California hire educators who have a deep understanding of their student's needs and interests. They want to share that passion with you and your child, which means less time spent on rote memorization and more time spent learning why it's important for kids to know certain things.
Teachers who are committed to student success. Just as committed parents make sure their children have access to the best possible resources, so too do dedicated teachers at private schools in Irvine, CA ensure that each student is receiving an excellent education from qualified educators who truly care about them as individuals.
Experienced educators who aren't just good at what they do; they're great at it! Private school teachers will typically hold advanced degrees as well as years of experience teaching children!
Nurturing School Culture
A good school culture is one in which students feel safe and supported by the school community. A nurturing environment is created when teachers, administrators, and parents work together to ensure that all students are learning in a positive environment.
When you visit Irvine private schools with your child or children, look for signs of a positive school culture. Schools with strong cultures have many things in common. They include:
– High academic standards
– A commitment to diversity (in terms of race, ethnicity, and socioeconomic background)
– A focus on children's social-emotional well-being
Wide Range of Programs and Services
A private school in Irvine, California should offer a wide range of programs and services. These include academic programs, extracurricular activities, special programs, and more.
Access to Extracurricular Activities
Extracurricular activities are important for children to develop and succeed in life. Studies have shown that participating in extracurricular activities helps children build their social skills, confidence, and self-esteem, which in turn leads to better academic performance. Private schools offer a wide range of extracurricular activities such as sports, clubs, and music lessons. This is something private schools can do better than public schools because they have more resources available.
Fairmont Schools is the best private school in Irvine, CA!

At Fairmont, we believe that all members of our community should show respect and kindness to one another and protect and honor each other's rights, dignity, and individual differences. We expect everyone—including students, parents, teachers, and administrators to adhere to this code.
We believe in raising the bar. We want to challenge students, challenge ourselves, and challenge our industry to reach higher levels of excellence. We see learning as a lifelong process and want to help our students achieve their goals by providing them with the tools they need for success. We're always looking for ways to grow and improve, whether we're thinking about our business plans or reviewing lesson plans.
We stand for integrity, honesty, and ethical behavior. We dare to do what is right. We are committed to our work and follow through on promises we make. We conduct ourselves professionally by being respectful of others and ourselves. We care about each other's well-being and take the time to listen when someone needs help. We believe that children deserve our passionate commitment to their success. We recognize that technology is an important tool in our future success as well as today's success!
Private schools are a great way to give your child the best education possible. But there are many different private school options in Irvine. Private schools can be differentiated by their level of religious affiliation, the amount of funding they receive, and their focus on international or domestic students.
Here are some advantages of private schools:
Smaller class sizes: You may think that smaller classrooms are only found in public schools, but this isn't always true. Private schools have smaller class sizes than public ones because they don't have as many students to teach compared to public schools. This means that teachers have more time to spend with students individually and can provide one-on-one attention when needed. This is especially beneficial for students who struggle with learning or need extra help learning new concepts or skills.
More individualized attention: Teachers at private schools can provide more individualized attention than teachers at public schools because they're not as busy with other students in their classrooms as teachers at public schools often are. The ability to provide personalized attention means that all students will receive the same level of treatment no matter what type of student they are or how much help they need from their teacher(s).
Fourteen A+ After-School Snacks
How to Get (and Keep) Your Kids Organized
Introducing NIBLL – A New Partner for Healthy and Tasty Lunches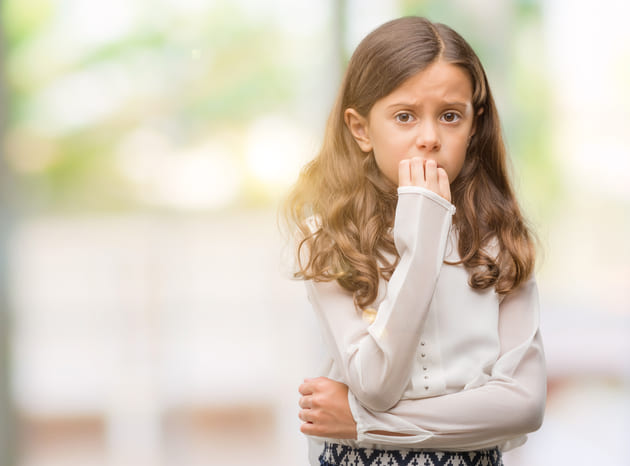 Beating the Back-to-School Jitters
Preparing Future Scholars – Fairmont's Proven Preschool Approach
Fourteen Fabulously Fun Ways to Keep Learning + Engagement Going During Summer
Meet Fairmont's Sensational Summer Staff
The Value of Learning Cursive Writing
Preparing Your Little Learner for Early Childhood Education
Splish-Splash Fun: 10 Indoor Rainy Day Activities for Kids
Top 9 Reasons to Choose Summer Programs at Fairmont
Carolyn Lucia Named One of Orange County's Top 5 Education Leaders
Embrace a World of Possibilities: The Joys of Being a Host Family to an International Student
Question College Counselors Are Getting A Lot These Days: "But Which Is Better?'"
14 Simple (yet Meaningful) Ways to Show Love to Your Child
Fairmont Summer Programs Reveals 2023 Camp Theme … Drumroll, Please!
Make Your New Year's Resolutions SMART!
Fairmont Hockey – Warriors on the Ice
Academic and College Counseling – The Four-Year Plan