Block
Prep
Academy
Welcome to a high school experience that is truly unique in providing multiple high-level academic specializations while also providing a wide variety of sports, arts, and extracurricular activities for students to explore. Fairmont Prep offers small school benefits with large school opportunities.
Students from all over the world come to Fairmont Prep for its renowned academics, exceptional math and science curriculum, and athletics. They experience a truly individualized journey as they begin to pursue their life's work. The Prep boasts a vast repertoire of extracurricular activities, providing students with many places to engage, thrive, and develop meaningful connections with peers, faculty, coaches, and counselors. By the time they graduate from Fairmont Prep, students are prepared as globally-aware citizens, ready to excel at highly competitive colleges and in life.
Hi, I'm Angell Beckwith! I'm the Admissions Director at Fairmont Preparatory Academy.
If you have questions about the Fairmont Prep Academy campus, please give me a call at (714) 234-2741 or send me an email.
Welcome to Fairmont
Preparatory Academy
Global STEM Awards – 1st + 3rd Place: engineering world health competition
of graduates admitted to a Top 100 college or university
League championships in boys soccer, boys basketball, and boys and girls volleyball (2021-2022)
ACADEMICS - Nurturing Hearts and Minds
Fairmont's educational program combines a standards-based, advanced curriculum with character development and social-emotional growth. Teachers in our small class sizes are able to differentiate learning for a highly individualized approach to personal learning.
ATHLETICS - Cultivating Scholar Athletes
Students of all experience levels are encouraged to participate in Fairmont athletics. Our program is designed to encourage competition, while simultaneously building lifelong values of teamwork, sportsmanship, perseverance, and integrity.
CIF Sports:

Volleyball (Boys & Girls)
Tennis (Boys & Girls)
Golf (Boys & Girls)
Basketball (Boys & Girls)
Soccer (Boys & Girls)
Badminton (Boys & Girls)
Cross Country (Boys & Girls)
Cheer
Esports
Baseball
Swimming & Diving (Independent)
Track & Field (Independent)

Club:
VISUAL & PERFORMING ARTS - Encouraging Creative Expression
A wealth of visual and fine arts opportunities exist, allowing students to expand their imagination and explore artistic talents.
16 courses offered
National Arts Honors Society
CAMPUS LIFE - Life as a Husky
Fairmont places a premium on providing a well-rounded experience for our students outside of the classroom.
Supporting Learning
We offer a range of services to help meet the needs of Fairmont families.
College Prep and Beyond
COLLEGE PREP AND BEYOND
Fairmont Prep is synonymous with college prep -- nearly every one of our courses meets UC admission guidelines. Advanced, AP, and IB coursework is available to students starting as early as 9th grade.
Advanced Science + Engineering Program
ADVANCED SCIENCE + ENGINEERING PROGRAM (ASEP)
Combining AP science courses with project-based learning, the Prep's award-winning Advanced Science & Engineering Program prepares students for science, engineering, and computer science fields of study.
Advanced Mathematics
ADVANCED MATHEMATICS
The Advanced Mathematics Program at Fairmont Prep rivals those of the top math and science schools across the country. It has repeatedly been recognized by the College Board and the Siemens Corporation as being one of the top math programs in California.
International Business Program
INTERNATIONAL BUSINESS
Explore financial, sociopolitical, legal, and economic systems within a truly international community of faculty, staff and students. Real world experience combines with advanced coursework and expert teachers to pique students' business interests.
International Baccalaureate Programme
INTERNATIONAL BACCALAUREATE PROGRAM
Built on a cornerstone of creating a better world through education, the Prep's IB curriculum promotes the education of the whole person. Fairmont offers 19 IB classes and the prestigious IB Diploma.
Fairmont College Acceptances
Year after year, Fairmont's students are accepted to the nation's top colleges and universities, preparing them to go out and make a difference in their world. Here is just a small sampling of the institutions our graduates have attended:
Prep Academy Head of School
Ms. Carolyn Lucia
The consummate educator, Ms. Lucia has been implementing successful academic programs and cultivating robust on-campus cultures for over three decades. As a strong believer in varied approaches to education, she founded a K-12 charter school and served as its Executive Director. She went on to work with the Bill and Melinda Gates Foundation and was invited to Stanford University to help shape the Measures for Effective Teaching project. In 2011, Ms. Lucia joined Fairmont Preparatory Academy as the Dean of Advanced Studies. During her tenure at Fairmont, she has served in a variety of capacities, currently filling dual roles as the Director of Education and Head of School at the Prep. When not on campus, she enjoys baking, home organizing, Netflix, and her "crazy," but loveable dogs.
Fairmont Prep has once again been recognized as a leader in STEM instruction, this time by earning the College Board AP® Computer Science Female Diversity Award for achieving high female representation in AP Computer Science Principles. "We are honored that the Prep has been acknowledged for helping to close the gender gap in STEM," said Carolyn Lucia, Director of Education for Fairmont Schools and Head of School at the Fairmont Prep. "At the same time, we are not surprised by this honor. Fairmont has been breaking ground in STEM education for years, as evidenced by our 2019 designation in Newsweek as Orange County's Best Private School for STEM."
Fourteen A+ After-School Snacks
How to Get (and Keep) Your Kids Organized
Introducing NIBLL – A New Partner for Healthy and Tasty Lunches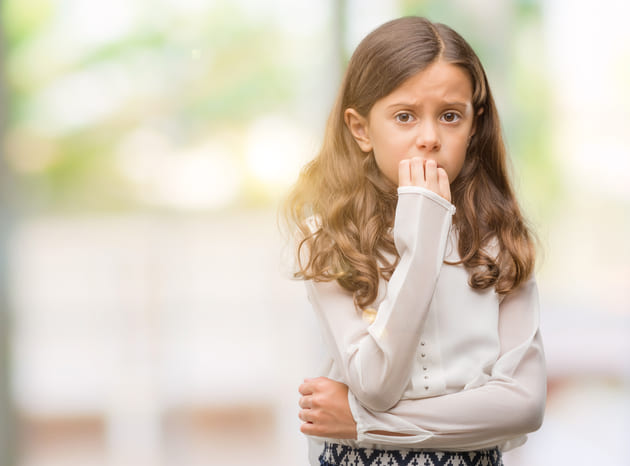 Beating the Back-to-School Jitters
Preparing Future Scholars – Fairmont's Proven Preschool Approach
Fourteen Fabulously Fun Ways to Keep Learning + Engagement Going During Summer
Meet Fairmont's Sensational Summer Staff
The Value of Learning Cursive Writing
Preparing Your Little Learner for Early Childhood Education
Splish-Splash Fun: 10 Indoor Rainy Day Activities for Kids
Top 9 Reasons to Choose Summer Programs at Fairmont
Carolyn Lucia Named One of Orange County's Top 5 Education Leaders
Embrace a World of Possibilities: The Joys of Being a Host Family to an International Student
Question College Counselors Are Getting A Lot These Days: "But Which Is Better?'"
14 Simple (yet Meaningful) Ways to Show Love to Your Child
Fairmont Summer Programs Reveals 2023 Camp Theme … Drumroll, Please!
Make Your New Year's Resolutions SMART!
Fairmont Hockey – Warriors on the Ice
Academic and College Counseling – The Four-Year Plan