Finding the best private schools in San Juan Capistrano, California
Finding the best private schools in San Juan Capistrano, CA is a challenge. Your family's needs are unique and if you're like many parents in San Juan Capistrano you want to find a school that understands your child. Here are some important things to think about when choosing a private school in San Juan Capistrano, California!
What are the different reasons to choose a private school in San Juan Capistrano, California?

When you're considering a private school for your child, you should know that there are many reasons to choose this option. Below are some of the top reasons why families choose private schools in San Juan Capistrano:
Lower teacher-to-student ratio:
If you have ever been in a class with more than 20 students, you know how hard it is to get the teacher's attention. In private schools, teachers can focus on each student and their needs. This means the teacher can offer individualized instruction and focus on their overall development, not just what happens in a classroom setting.
More time for personal attention:
One of the most important things to look for in a private school is the amount of time that students spend with their teachers. In many cases, this can be as little as five minutes per student per week. This is because public schools are so large and have so many students that there simply isn't enough time for each child to have individualized attention from their teacher.
In contrast, in a private school setting, you can expect your child's teacher to be available during normal business hours and even after hours if necessary. This means that when something comes up with your child or their education plan, it can be addressed immediately without having to wait until another day.
Teachers at private schools also tend to be more knowledgeable and experienced than those at public schools due to fewer administrative tasks being placed on them by administrators or state laws requiring certain curricula programs.
Higher academic standards:
The first reason to choose a private school is that they have higher academic standards. Private schools are known for having more advanced curricula and higher expectations of students, which means that the average student will be much more challenged than they would in public school.
Another reason you might choose a private school is that it offers more challenging classes. Public schools often offer basic classes at every grade level, whereas private schools may only offer certain advanced classes that aren't available at other schools in your area.
Better athletic facilities:
You may be wondering why your child should choose a private school over a public school. There are several reasons, but one of the best is better access to sports facilities. Public schools do not have access to the same equipment and fields that private schools do, making it more difficult for students who want to participate in athletics.
Private schools also tend to have much better coaches than public schools do as well. This means that your child will be able to learn from teachers who are able and willing to teach them all about their sport instead of having just anyone teach them how to play it. In addition, these coaches often come from outside sources like universities or colleges rather than being regular teachers at the school, which gives them more experience with teaching athletes what they need for them to succeed academically as well as athletically.
Charitable giving in the community:
Private schools in San Juan Capistrano often have a strong sense of community and philanthropy. Charitable giving is an important part of the school's culture, and many schools have a charitable giving policy that encourages parents to give back to the community. Some schools even have a designated charity of the year, in which they raise money for that specific cause throughout the year!
Teachers play a very big role in the learning of students in private schools in San Juan Capistrano, CA

Teachers play a very big role in the learning of students in private schools in San Juan Capistrano, CA. Teachers are the ones who are responsible for the development of children's minds and personalities. They shape their thoughts, beliefs, values, and actions. They also make sure that their students learn everything that they need to know for them to be successful in life.
Teachers do not only teach their students about academic subjects but they also teach them how to behave properly outside their classrooms. They teach them how to respect other people's opinions and how to respect themselves as well. They teach them how to defend themselves from bullies who may hurt them physically or emotionally.
Teachers are not just responsible for teaching their students but they also act as mentors and counselors when needed by their students. They listen carefully when students tell them about their problems and advise them on what they should do next time if they encounter similar problems again.
Teachers have a great influence on their students because most of the time, students trust what their teachers say more than anything else because these teachers know everything about education so it is logical for students to believe what they say!
SAN JUAN CAPISTRANO CAMPUS (Preschool – 12th Grade) is the best option!
Fairmont's newest family member, our San Juan Capistrano (SJC) campus, serves a diverse student body from preschool through 12th grade. Nestled in the rolling hills of South Orange County just minutes from the San Juan Capistrano mission, our SJC campus caters to scholar-athletes and other high achievers who can excel in athletics while pursuing high academic standards.
Fairmont's South Orange County campus is specifically designed to guide students through their academic and social development in a nurturing environment. The campus houses Fairmont's acclaimed curriculum and is home to Fairmont Athletic Academy, an innovative program that incorporates training for elite middle school athletes into the course of their regular school day.
Please contact us if you have any questions about the San Juan Capistrano campus:
Betty Petersen
(714) 234-2784
bpetersen@fairmontschools.com
Anderson Hua
(714) 234-2754
ahua@fairmontschools.com
There are many different reasons to choose a private school in San Juan Capistrano, California. First of all, these schools have higher standards than public schools. Most teachers at private schools have been trained to be teachers, unlike the teachers at public schools who may have been lucky enough to get hired on the spot. Private schools also have smaller class sizes and more resources available to them, which can make learning easier for students.
Private schools also tend to focus more on academics, while public schools focus more on sports and activities. This means that students receive much more one-on-one attention from their teachers at private schools rather than being lost in the crowd of hundreds of other students in large classrooms at public schools.
Students at private schools also get more opportunities for advancement into higher education than students at public schools. They will not only be prepared for college but also life after college when they enter the workforce.
Fourteen A+ After-School Snacks
How to Get (and Keep) Your Kids Organized
Introducing NIBLL – A New Partner for Healthy and Tasty Lunches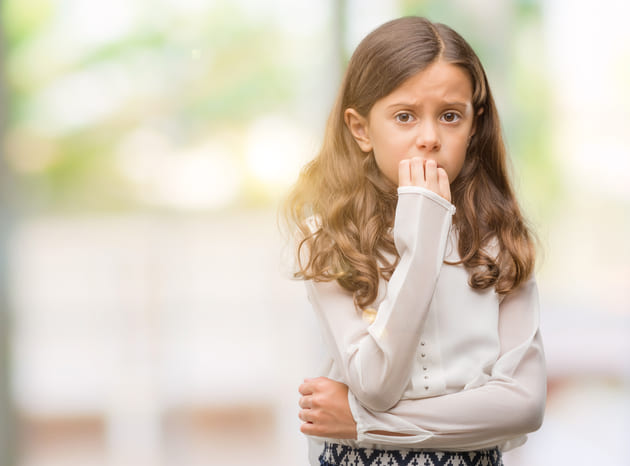 Beating the Back-to-School Jitters
Preparing Future Scholars – Fairmont's Proven Preschool Approach
Fourteen Fabulously Fun Ways to Keep Learning + Engagement Going During Summer
Meet Fairmont's Sensational Summer Staff
The Value of Learning Cursive Writing
Preparing Your Little Learner for Early Childhood Education
Splish-Splash Fun: 10 Indoor Rainy Day Activities for Kids
Top 9 Reasons to Choose Summer Programs at Fairmont
Carolyn Lucia Named One of Orange County's Top 5 Education Leaders
Embrace a World of Possibilities: The Joys of Being a Host Family to an International Student
Question College Counselors Are Getting A Lot These Days: "But Which Is Better?'"
14 Simple (yet Meaningful) Ways to Show Love to Your Child
Fairmont Summer Programs Reveals 2023 Camp Theme … Drumroll, Please!
Make Your New Year's Resolutions SMART!
Fairmont Hockey – Warriors on the Ice
Academic and College Counseling – The Four-Year Plan