Best Private Schools In California
Choosing a private school in California can be complicated! We'll tell you everything you need to know about choosing a private school in California!
What are the strengths of private schools in California?
Private schools have a long history in California. Education has always been at the forefront of many Californians' minds and has always been one of their highest priorities. The state is home to some of the most prestigious private schools in the United States, where students can receive an excellent education and still be close to home!
Smaller class sizes:
Smaller class sizes mean more individual attention and time.
Students get more time to ask questions when they need to, which helps them understand the material better. Class sizes in private schools are typically much smaller than those of public schools. With fewer students, teachers can give each student the individualized learning they deserve and it's not just about attention from teachers; many private schools offer personalized learning plans for all students that are tailored to their strengths and areas of interest.
Emphasis on college prep:
Private schools tend to have smaller class sizes, which means students get more individual attention from their teachers. This is especially important in high school when students need to prepare for college and can benefit from personal guidance from their teachers. In addition to this, private schools often offer more Advanced Placement (AP) classes and other advanced courses than are available at public schools. This makes them ideal for students who want a rigorous academic experience that prepares them for college or careers after high school graduation.
Private schools also focus on character development in addition to academics; this helps students develop into responsible citizens who make positive contributions to their lives after graduating from high school.
Safe, supportive environments:
Private schools offer a safer and more supportive environment than public schools. Private schools are more likely to have security measures in place that help prevent crime, such as cameras, guards, and alarms. They also often have good relationships with local law enforcement agencies and even hire their police officers.
Commitment to character development:
Private schools are committed to character development, and value education, and social skills. They make sure that the students learn how to respect themselves and others. The private school teachers take time out from their schedules to teach the students about values, ethics, and morality which are essential for a healthy society.
What do parents look for in a private school in California?
There are many things to consider when choosing a private school in California. Here are some of the most important factors that parents look for:
A strong academic program:
Private schools in California should have high academic standards, providing students with challenging and engaging coursework. The curriculum should include core subjects such as math, science, history, and English as well as electives such as art, music, and physical education. Private schools in California should also offer AP courses and foreign language classes to prepare students for college.
An excellent faculty:
The faculty at private schools in California should be highly qualified with advanced degrees in their fields of expertise. Teachers should be dedicated professionals who care deeply about their student's success and happiness at school. They should also have experience working with children from diverse backgrounds and ability levels so they can meet the needs of their student body.
A safe environment:
Students deserve an environment where they feel comfortable expressing themselves without fear of judgment or bullying by other students or teachers. Private schools in California should have strict policies regarding bullying and harassment to ensure the safety of all students on campus.
An impressive array of extracurricular activities:
Extracurricular activities promote personal growth, social development, and leadership skills in children who participate.
Looking at reviews is important when choosing a private school in California!
Looking at reviews is important when choosing a private school in California!
If you're considering sending your child to a private school, you'll want to consider the educational philosophy and academic program offered by the school. But beyond that, you should also take a close look at the school's reputation and track record with parents.
Reviews from other parents can help you get a picture of what it's like to attend the school, including things like:
How much homework there is each night?
How rigid or flexible the dress code is (some schools have very strict dress codes)?
How involved families are with their children's education?
What is the best private school in California?

Fairmont Schools is one of the best private schools in California!
The five Orange County campuses of this private school serve preschool through high school students. Students can expect to be challenged and inspired by teachers and peers. Parents can count on educators and administrators who will partner with them in their child's educational journey.
We employ caring educators who participate in thoughtful training and are evaluated every year. Our teachers are credentialed practitioners of the art and science of education.
Every year, Fairmont students score in the top percentiles on state math and science tests. Our curriculum lets students move ahead an average of a grade level from what they learn in public schools. Graduates routinely gain acceptance to prestigious colleges and universities.
At Fairmont, we balance intellectual growth with social and emotional well-being. Our students are challenged to strive for their best, understanding that care for themselves and others is fundamental to success in school and life.
Fairmont students are focused, prepared, and motivated. A spirit of teamwork, collegiality, and mutual respect brings us together. Our educational community thrives on a growth mindset.
Our campuses offer many opportunities, including academic, visual, and performing arts, and athletics programs. Through these programs, we help students discover their unique strengths and talents.
Fairmont Private Schools has educated students in Orange County since 1953. With programs that begin in preschool and culminate with a high school diploma, students can experience a Fairmont education from start to finish.
Our commitment to community service dates back to our founding, and Fairmont students are known for the spirit of connectedness, compassion, and civic engagement that they bring to their service projects.
Private school students have a unique opportunity to learn in an environment that encourages personal growth, academic excellence, and community involvement. Our programs offer students the chance to flourish by providing them with individualized attention so they can reach their full potential as students, leaders, and citizens.
Private schools are not subject to the same regulations as public schools. This allows us the freedom to design our curriculum and implement innovative teaching techniques that will help your child grow intellectually and personally. Private schools also have more flexibility when it comes to hiring staff members who share our values and mission statement – we can ensure that every member of our staff has a passion for education!
Meet Fairmont's Sensational Summer Staff
The Value of Learning Cursive Writing
Preparing Your Little Learner for Early Childhood Education
Splish-Splash Fun: 10 Indoor Rainy Day Activities for Kids
Top 9 Reasons to Choose Summer Programs at Fairmont
Carolyn Lucia Named One of Orange County's Top 5 Education Leaders
Embrace a World of Possibilities: The Joys of Being a Host Family to an International Student
Question College Counselors Are Getting A Lot These Days: "But Which Is Better?'"
14 Simple (yet Meaningful) Ways to Show Love to Your Child
Fairmont Summer Programs Reveals 2023 Camp Theme … Drumroll, Please!
Make Your New Year's Resolutions SMART!
Fairmont Hockey – Warriors on the Ice
Academic and College Counseling – The Four-Year Plan
Three Powerful (but Simple) Strategies for Reinforcing Your Child's Learning
Summer Camp 2023 – The Ed-venture Continues!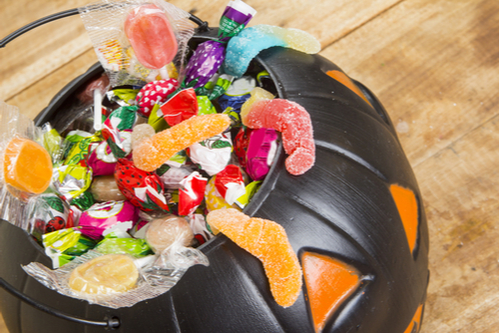 10 Best Halloween Candies of 2022
Measuring What Matters – How Good Schools Use Data to Improve Learning
Fourteen A+ After-School Snacks
Prep Speech & Debate Program – "Arguably" the Best!