Our Admissions Team
If you're interested in one of our Orange County campuses, please contact one of our admissions directors or fill out our inquiry form.
Resilience, Love + Perseverance
"Our son James is in his fifth year at Fairmont Private School, our daughter Sophie in her third year. It has been a great experience for both – academically and socially. They really enjoy working with their teachers, who are attentive, caring, always available to help and passionate about their work.The small class sizes have been great for the education of our kids. In extraordinary times like these, Fairmont Private School has gone above and beyond our expectations."
– Rhonda Höbarth, Parent
With five
Orange County campuses
serving
preschool through high school students
, parents can rely on a continuous education where students explore the full range of their potential as
scholars
,
athletes
,
artists
, and leaders. Students can expect to be challenged, inspired, and supported by teachers and peers. Parents can count on educators and administrators who will partner with them in their child's educational journey.
Years In A Row – 1st Place In OC Academic Pentathlon
Years Voted Best Private School In Orange County
educators named among best in Orange county – 2022
International Baccalaureate (IB) Programmes Offered
Empowered Educators
EMPOWERED EDUCATORS
We employ caring, passionate educators, who participate in thoughtful training and mandatory yearly evaluation. Fairmont teachers are credentialed practitioners of the art and science of education.
Proven Results
PROVEN RESULTS
Year after year, Fairmont students perform in the top percentiles in math, science, and critical thinking skills. Our curriculum prepares students to work, on average, a grade level ahead of peers in public school programs. Graduates routinely gain acceptance to the nation's top colleges and universities.
Balanced Approach
BALANCED APPROACH
Fairmont's educational program combines time-honored fundamentals with innovative approaches to learning -- balancing intellectual growth with social and emotional wellbeing. Students are challenged to strive for their best, understanding that care for self and others is fundamental to success in school and in life.
Culture of Excellence
CULTURE OF EXCELLENCE
Fairmont students are focused, prepared, and motivated. A spirit of teamwork, collegiality, and mutual respect brings us together and motivates students to make a difference. Our educational community thrives on a growth mindset.
Specialized Programs
SPECIALIZED PROGRAMS
Students receive one-on-one guidance to help them discover unique strengths and talents through extensive academic, visual and performing arts, and athletics opportunities. Campuses feature unique and specialized program offerings designed to appeal to a wide range of student interests and talents.
Continuity of Instruction
CONTINUITY OF INSTRUCTION
The most established private school group in Orange County, Fairmont has been educating young minds and nurturing their hearts since 1953. With programs that begin in preschool and culminate with a high school diploma, students can experience a Fairmont education from start to finish.
Care for Community
CARE FOR COMMUNITY
Community service has been a hallmark of a Fairmont education since our founding and continues to drive our spirit of connectedness, compassion, and civic engagement. Students routinely lead service projects and philanthropic work in the local community and around the world.
Fairmont College Acceptances
Year after year, Fairmont's students are accepted to the nation's top colleges and universities, preparing them to go out and make a difference in their world. Here is just a small sampling of the institutions our graduates have attended:
Meet Fairmont's Sensational Summer Staff
The Value of Learning Cursive Writing
Preparing Your Little Learner for Early Childhood Education
Splish-Splash Fun: 10 Indoor Rainy Day Activities for Kids
Top 9 Reasons to Choose Summer Programs at Fairmont
Carolyn Lucia Named One of Orange County's Top 5 Education Leaders
Embrace a World of Possibilities: The Joys of Being a Host Family to an International Student
Question College Counselors Are Getting A Lot These Days: "But Which Is Better?'"
14 Simple (yet Meaningful) Ways to Show Love to Your Child
Fairmont Summer Programs Reveals 2023 Camp Theme … Drumroll, Please!
Make Your New Year's Resolutions SMART!
Fairmont Hockey – Warriors on the Ice
Academic and College Counseling – The Four-Year Plan
Three Powerful (but Simple) Strategies for Reinforcing Your Child's Learning
Summer Camp 2023 – The Ed-venture Continues!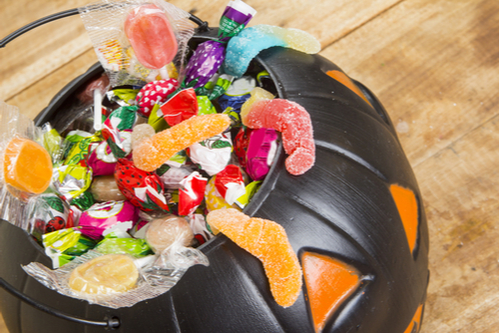 10 Best Halloween Candies of 2022
Measuring What Matters – How Good Schools Use Data to Improve Learning
Fourteen A+ After-School Snacks
Prep Speech & Debate Program – "Arguably" the Best!