Named by Newsweek as Orange County's "Best Private School for STEM"
Fairmont offers unparalleled STEM instruction, along with premier programs, to prepare students for their ever-changing world. Instruction begins with our youngest learners, where age-appropriate concepts come to life in hands-on activities. It increases, both in terms of its rigor and the opportunities for more focused areas of study, as students advance from elementary school through high school. Whether your child wants to pursue a career within the science, technology, engineering, or mathematics fields or simply internalize STEM concepts that will serve them well in college and beyond, Fairmont has something to offer.
Advanced Science & Engineering (ASEP)
The Advanced Science & Engineering Program (ASEP) successfully prepares students for college majors by exposing them to advanced topics in science, engineering, computer science, and more.
This flagship program features courses that leverage real-world, problem-based learning in a hands-on environment. Our proprietary curriculum is informed by that of prominent universities and combines AP and IB science courses. The program is built on a core foundation in biology, chemistry, and physics while providing students with ample opportunity to add advanced math courses to supplement their high school experience and to prepare them for the next level. Students who complete the ASEP program will meet or exceed college admission requirements.
Cohorts of up to 20 students are admitted each year through an application process. Students take a one-year-long core ASEP course per year, focusing on problem-solving, creativity, and application. This program is designed to begin in 9th grade, though students may join in their 10th grade year, depending on preparation and available space.
The ASEP program is available exclusively at Fairmont Prep Academy.
Currently-enrolled Fairmont students may apply to ASEP here.
Profile of the ASEP Student
Problem-solvers
Knowledgeable
Communicators
Inquirers
Practices of the ASEP Student
Practicing scientific habits of mind
Exploring and deepening interests
Embracing healthy skepticism
Always asking "Why?"
Developing a solid academic base
Participating in a specialized curriculum
Opportunities & Outcomes for the ASEP Student
Guest speakers
Competitions
Conferences
Field trips
Learning by doing and discussing
STEM for Every Student
Whether your child is just starting out in preschool or has chosen to pursue advanced science and math studies at one of Fairmont's high schools, STEM is incorporated into Fairmont's curriculum at every level. Young children are natural scientists, curious about the world around them, and eager to observe and experiment. They learn from hands-on lessons that introduce academic concepts which form the basis of a strong understanding of science and math concepts. Starting in elementary school, students benefit from Science Specialty teachers who supplement classroom science learning with in-depth lessons and experiments in our STEM labs. Fairmont students receive robust instruction in math and sciences with ability grouping beginning in fourth grade, allowing children to receive the individualized instruction they need to master math and science skills. On average, Fairmont students are performing a year ahead of peers in other programs. Extracurricular programs such as the Science Olympiad, Academic Pentathlon, and our own Robotics programs encourage students to take their passion for STEM to the next level.
Advanced Mathematics
The Advanced Mathematics Program at Fairmont rivals those of the top math and science schools across the country. It has repeatedly been recognized by College Board and the Siemens Corporation as being one of the top math programs in California. In this engaging, collegiate environment, students may take university-level math courses rarely offered in high school. Our highly individualized approach to math prepares students to achieve their highest potential on college entrance tests, at university, and in future careers.
Robotics
Through our robotics program, students enjoy a creative approach to physics, computer programming, science, and engineering. As students grow, they work with professional engineers to address thought-provoking problems and create robotics.
Younger students, starting in the fourth grade, begin with an extracurricular course that teaches basic robotics programming. As students advance to middle school, they compete in a LEGO league hosted by For Inspiration and Recognition of Science and Technology (FIRST).
Robotics students at Fairmont Prep are able to use sophisticated hardware and software to build robots of their own design, working together as a team to do so. This high level of collaboration drives the passion behind the "Huskyteers," the school's Robotics Teams. These teams participate in internationally-recognized competitions. Students are fortunate enough to work with professional engineers and qualify for more than $80 million in college scholarships from 200 universities in diverse fields, not limited to engineering or computer science.
Interview with Prep alumna and Fulbright Scholar, Allison Cheung
Fourteen A+ After-School Snacks
How to Get (and Keep) Your Kids Organized
Introducing NIBLL – A New Partner for Healthy and Tasty Lunches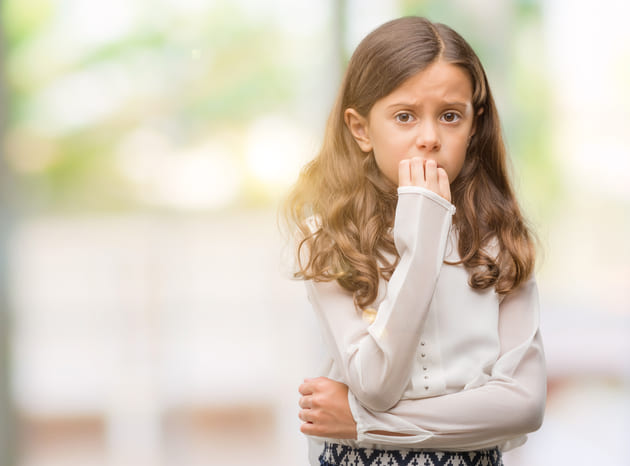 Beating the Back-to-School Jitters
Preparing Future Scholars – Fairmont's Proven Preschool Approach
Fourteen Fabulously Fun Ways to Keep Learning + Engagement Going During Summer
Meet Fairmont's Sensational Summer Staff
The Value of Learning Cursive Writing
Preparing Your Little Learner for Early Childhood Education
Splish-Splash Fun: 10 Indoor Rainy Day Activities for Kids
Top 9 Reasons to Choose Summer Programs at Fairmont
Carolyn Lucia Named One of Orange County's Top 5 Education Leaders
Embrace a World of Possibilities: The Joys of Being a Host Family to an International Student
Question College Counselors Are Getting A Lot These Days: "But Which Is Better?'"
14 Simple (yet Meaningful) Ways to Show Love to Your Child
Fairmont Summer Programs Reveals 2023 Camp Theme … Drumroll, Please!
Make Your New Year's Resolutions SMART!
Fairmont Hockey – Warriors on the Ice
Academic and College Counseling – The Four-Year Plan