Since 1953, Fairmont has been focused on one thing – our students. It's a focus that has served our families well for generations, and we believe it's more important now than ever before, as we prepare our students for success in the 21st century.
Our secular, co-educational P-12 educational program balances time-honored fundamentals with innovative approaches to learning, taking into account intellectual as well as social and emotional growth.
We employ caring, passionate educators who participate in rigorous training and mandatory yearly evaluation to ensure each child has an A+ teacher every year.
Fairmont provides award-winning academics as well as numerous opportunities for children to explore their unique talents through the arts, athletics, and special programs like robotics, and speech and debate.
Fairmont is a safe place for high achievers AND late bloomers. We embrace a growth mindset and believe in the rewards of working hard, taking risks, and never giving up!
We celebrate our diverse campus communities and foster a spirit of teamwork and mutual respect.
History
Fairmont was founded in 1953 by public school educator Kenneth Holt. He pushed for greater instructional autonomy and the freedom to extend the curriculum to propel his students' learning forward. When he was unsuccessful petitioning for change in the public school system, he started a summer program at his Anaheim home to help his students advance. It was wildly popular with its families, who convinced Mr. Holt to remodel his house and open a new school in September that very same year. His passionate project had become a school!
A Legacy Begins
Word spread and the demand for what Fairmont was offering led Mr. Holt to take a risk and purchase a larger space — the historic Carroll Estate on Mable Street near downtown Anaheim. The first Fairmont campus opened in September, 1955 with 65 students, spanning kindergarten through 8th grade. Mr. Holt was Fairmont's principal, classroom teacher, bus driver, and janitor. His wife Helen Holt served as the school secretary, nurse, and accountant. Family members and children pitched in to support the growing school community. Times weren't always easy, but Mr. Holt was unwilling to give up on his students – and that same grit, determination, and perseverance continues to propel the school forward today.
A New Leader
In 1979, David R. Jackson stepped into his stepfather's shoes as Fairmont's leader. Instead of an educator like Mr. Holt, Mr. Jackson was a visionary entrepreneur who channeled his innovative spirit into multiple business ventures before turning his attention to the family school. Mr. Jackson expanded Fairmont's portfolio to include campuses in Anaheim, Anaheim Hills, and North Tustin, and broadened grade offerings to include preschool through 12th grade. Under his leadership, Fairmont began welcoming students from around the world into a growing language learning program. And in 2020, his dream to add a South Orange County school to the Fairmont family became a reality with the purchase of the San Juan Capistrano campus.
Shared Vision
Mr. Jackson and his wife Stacey saw their own family grow with their family of schools to include 5 children and 13 grandchildren – the majority of whom live nearby and continue to attend or work at Fairmont Schools. In 2018, Chad Jackson stepped into a leadership role as Fairmont's President, guided by his father's and grandfather's original vision of learning without limits. A former teacher at Fairmont and in the public school system, Chad continues to drive innovation in order to provide students the very best educational opportunities, while empowering teachers to make life-changing connections with their students.
Fourteen A+ After-School Snacks
How to Get (and Keep) Your Kids Organized
Introducing NIBLL – A New Partner for Healthy and Tasty Lunches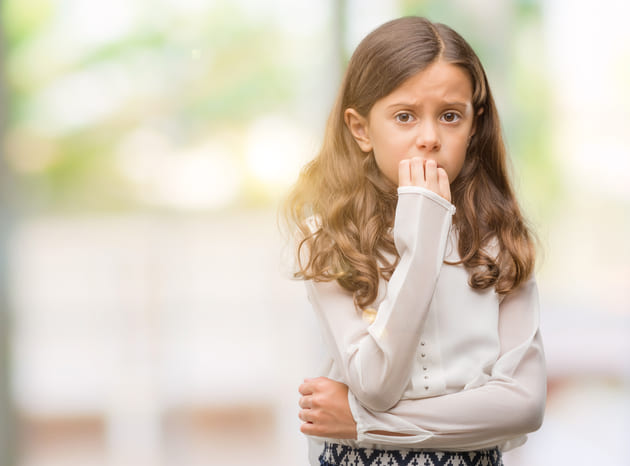 Beating the Back-to-School Jitters
Preparing Future Scholars – Fairmont's Proven Preschool Approach
Fourteen Fabulously Fun Ways to Keep Learning + Engagement Going During Summer
Meet Fairmont's Sensational Summer Staff
The Value of Learning Cursive Writing
Preparing Your Little Learner for Early Childhood Education
Splish-Splash Fun: 10 Indoor Rainy Day Activities for Kids
Top 9 Reasons to Choose Summer Programs at Fairmont
Carolyn Lucia Named One of Orange County's Top 5 Education Leaders
Embrace a World of Possibilities: The Joys of Being a Host Family to an International Student
Question College Counselors Are Getting A Lot These Days: "But Which Is Better?'"
14 Simple (yet Meaningful) Ways to Show Love to Your Child
Fairmont Summer Programs Reveals 2023 Camp Theme … Drumroll, Please!
Make Your New Year's Resolutions SMART!
Fairmont Hockey – Warriors on the Ice
Academic and College Counseling – The Four-Year Plan